Network and Field Bus Technology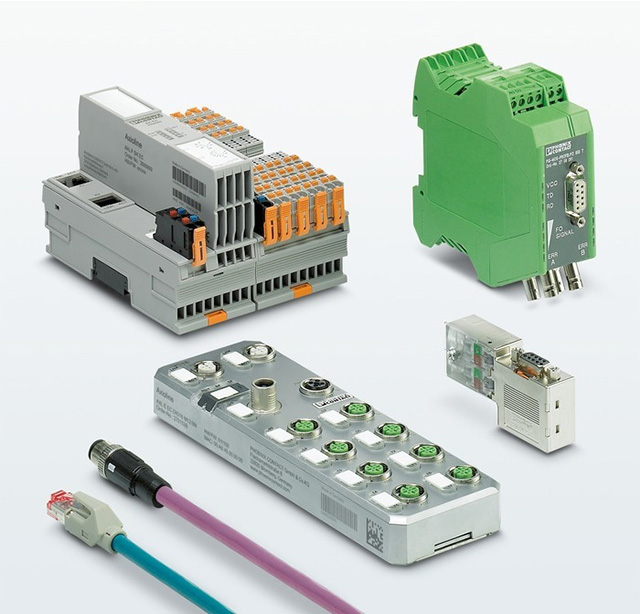 No matter what your automation project requires, our member companies have the right network and field bus technology to meet your project's unique needs.
Field bus technology provides an organized hierarchy of controller systems to help manage a distributed control system. Discrete field bus networks are sometimes referred to as "device networks". This network connects down to individual components, including sensors, actuators, electric motors, lights, switches, valves, and contactors. Using field buses can enable a reduction in cables and overall costs with the integration of control into a single controller communication point and one microprocessor device managing multiple analog and digital connection points.
There are many different fieldbus types available, most of which are defined by international standards and are supported by many different manufacturers. The different types of field bus are generally not compatible with each other.
Network and field bus technologies types include brands such as: EtherNet/IP; DeviceNet; ControlNet; CompoNet; EtherCAT; PROFIBUS; PROFINET; Ethernet POWERLINK; CANopen; Interbus; CC-Link; Modbus TPC; AS-Interface; and IO-Link.
Browse our members network and field bus technologies below.
SEARCH PRODUCTS
FILTER RESULTS
BY TECHNOLOGY
Viewing Products: Network and Field Bus Technology
Show Per Page:
DISPLAY: