Bihl+Wiedemann, Inc. Product
AS-Interface Master/Gateways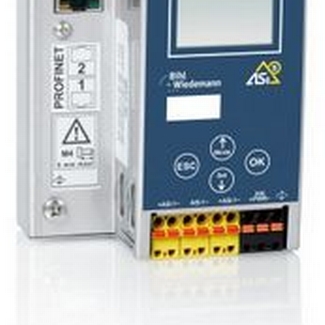 Product Portfolio:
Our complete ASi product portfolio contains: Master/Gateways, Modules, Safety Components, Bus Couplers/Master Simulators as well as in-house developed software.
AS-Interface Master/Gateways
By using the ASi Gateways from Bihl+Wiedemann, you can transmit digital and analog data, that has been read remotely through ASi modules, to the host controller, and send the output signals from the host controller to the actuators over the respective bus system.
Our ASi Gateways communicate according to the ASi-5 resp. ASi-3 standard, and therefore ensure optimal data exchange. The Gateways are easily and quickly installed and commissioned. The user benefits from a variety of included diagnostic functions such as duplicate address detection, ground protection, and EMC monitoring, as well as the functionality of an optional PLC.