Deburring Devices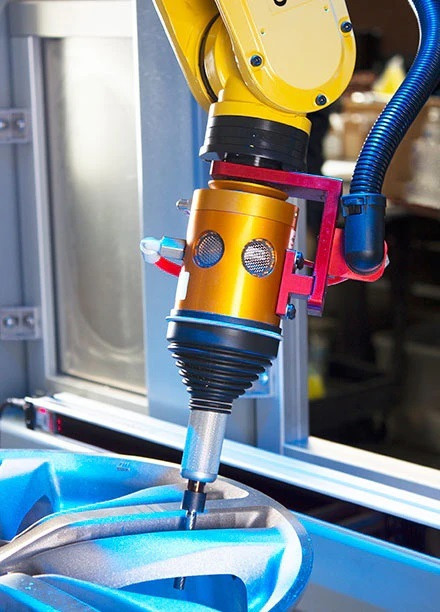 Deburring devices are end of arm tools that remove burrs, sharp edges, or fins off of the metal parts you need for your production process. Deburring increases the precision and quality of the part being ground down or filed.
Deburring devices can be programmed to apply the correct amount and type of pressure in each area of a specific part. A typical deburring device used by your robot can spin between 18,000 - 25,000 RPM, which will be more than enough to eliminate any loose metal your parts may be carrying.
These devices help to drastically improve your end product by removing imperfections and ensuring the quality of each part.
Select some deburring devices to aid in your automation project. Each device below is manufactured by our member companies using the most precise technology and high-quality materials available. Browse below to find the right deburring devices for you.
SEARCH PRODUCTS
FILTER RESULTS
BY TECHNOLOGY
Viewing Products: Deburring Devices
Show Per Page:
DISPLAY: