Frame Grabbers & Imaging Boards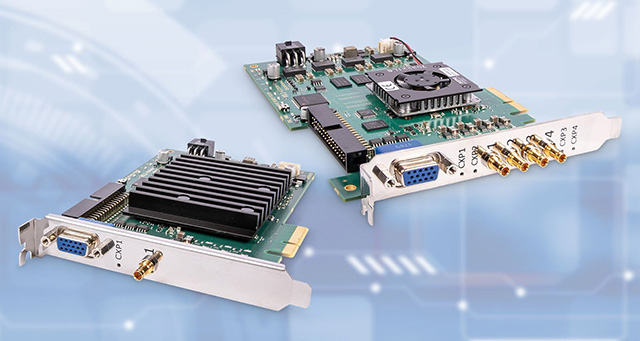 Frame grabbers and imaging boards are used in computer vision systems to capture still, digital frames from an analog video signal or a digital video stream. This allows you to display, store, transmit, and analyze digital video frames.
Today, frame grabbers and imaging boards can capture audio and video from multiple video inputs. They can also deinterlace, overlay text or graphics, transform images, and convert images to JPEG format. Some frame grabbers can even capture images at high frame rates, and high resolutions.
Some camera interface standards require the use of frame grabbers, such as Camera Link, Camera Link HS and CoaXPress.
Browse below to discover the right frame grabbers and imaging boards for your automation project:
SEARCH PRODUCTS
FILTER RESULTS
BY TECHNOLOGY
Viewing Products: Frame Grabbers & Imaging Boards
Show Per Page:
DISPLAY: