Tool Changers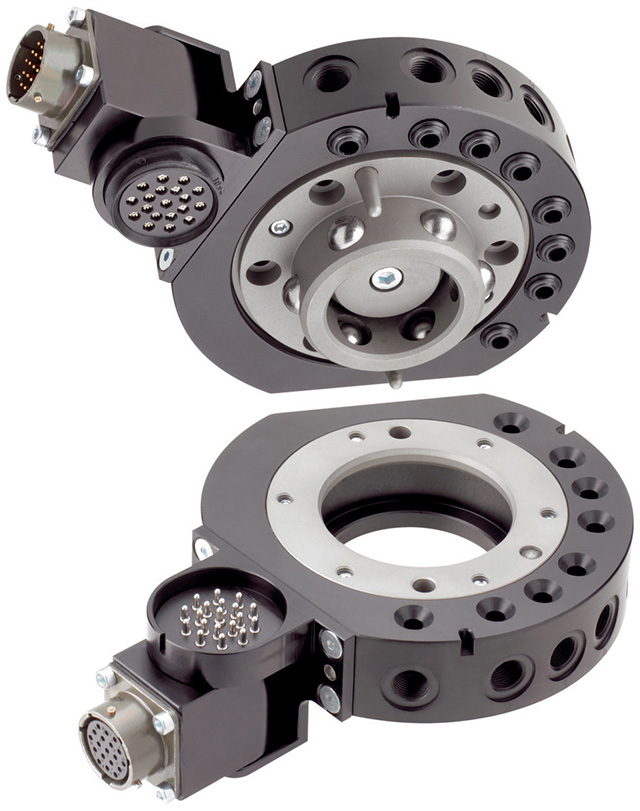 During production, a worker is required to complete multiple tasks using a different tool for each task. This forces the employee to constantly put down and pick-up tools throughout the day. Robotic tool changers automate this process by enabling your robot to swap out end of arm tooling (EOAT) devices automatically to complete the tasks it has been assigned.
Tool changers consist of a master plate and a tool plate. The master plate stays attached to the robot, while a tooling plate is fastened to each EOAT device. When completing a tool change, the robot transitions to the tool stand, and drops the current tool. The robot then moves to the next tool's docking station and picks up the new tool. The entire process can be completed in a few seconds.
Some common applications that require tool changers include:
Machine Tending
Palletizing
Assembly
Deburring
Dispensing
Welding
If your automation project requires your robots to use multiple tools, tool changers are a must have.
The tool changers below can be outfitted with a variety of modules that allow electric, communication, pneumatic, and fluid connections to be completed. Browse below to discover the right tool changers for your robots.
SEARCH PRODUCTS
FILTER RESULTS
BY TECHNOLOGY
Viewing Products: Tool Changers
Show Per Page:
DISPLAY: