Conductix-Wampfler Product
Wireless Charger 3.0 - Inductive Battery Charging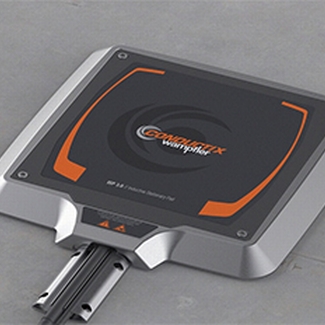 The Wireless Charger 3.0 is an inductive coupling system that provides automated, fully intervention-free, and efficient battery charging for various kinds of vehicles, i.e., all types of Automated Guided Vehicles (AGVs) and Autonomous Mobile Robots (AMRs / Cobots), utilizing Inductive Power Transfer (IPT).
Top Advantages
Ideal for fully automated battery charging, opportunity charging, and in-process charging, resulting in increased availability of vehicles, cost optimization, and excellent Total Cost of Ownership (TCO)
Horizontal and vertical arrangements are possible
There are no plugs to handle and no exposed contacts, which means safe operation and battery charging under virtually all typical conditions
No mechanical wear and tear of contact shoes and plates result in excellent Total Cost of Ownership (TCO)
No mechanical wear and tear make the Wireless Charger suitable for clean factory automation, i.e., cleanrooms or food production
High IP ratings of exposed components provide high protection levels and as well ease of cleaning
The cable design on the Pads allows for easy onsite configuration with typical tools.
Interfaces as CAN, Ethernet, the Webserver functionality of the Mobile Power Unit (MPU) provide excellent access to data and status information, interaction, etc.
Wireless battery charging for Automated Guided Vehicles (AGVs) and Autonomous Mobile Robots (AMRs)
Other Products from Conductix-Wampfler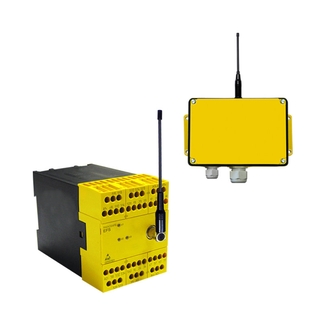 The Global Safety Stop System for Radio Remote Controls focuses on SIL 3