Improving Safety in Robotic Welding Applications
Robotic welding has become commonplace in the industrial sector. More than half of robots used in North America are being used for industrial welding applications. Robotic arc welding alone constitutes 20% of all industrial applications.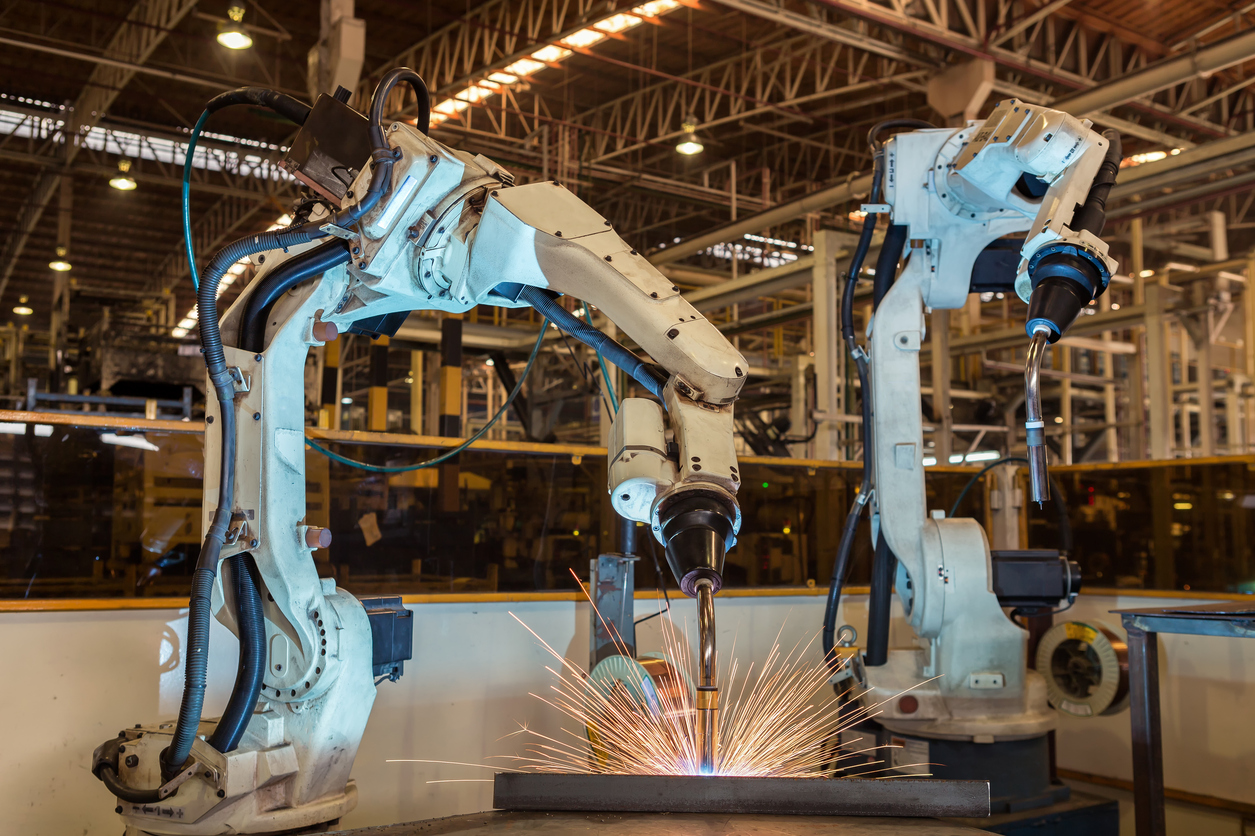 Welding was always a dangerous job, and robots are making it safer by performing dangerous tasks. But given the fact that there are 5,000 injuries every year at metal fabricating plants, safety still needs to be improved.
Common Robotic Welding Safety Violations and Accidents
According to the Occupational Safety and Health Act (OSHA), machine-guarding violations were the 8th most cited violation in industrial environments in 2016. An unguarded welding station presents a major hazard to nearby workers.
Similarly, most workplace accidents involving robotic welding occur in non-routine procedures such as programming, testing and maintenance. It's during these times when workers must interact directly with a robot and become most vulnerable.
How to Improve Safety in Robotic Welding Applications
Each robotic welding application should have customized safety features, depending on the particular dangers of the application. Common safety accessories include interlocked perimeter guards, safety light curtains, laser scanners and pressure-sensitive safety mats.
Electrically interlocked perimeter guards prevent workers from getting too close to a robot while it is welding. Most perimeter guards are built to shut off a robot anytime the guard door is opened.
Laser scanners are a popular safety device because of their reliability and relatively low costs. These are simply infrared lasers programmed to shut down a robot if someone crosses a certain threshold.
Proper workplace safety improves safety and productivity in many ways, and all manufacturers should consider safety a business priority. The measures listed above are just a few of the many tools and accessories end users of robotic welding systems can deploy to improve safety in the workplace.
To learn more about robotic welding tools and accessories and how these improve productivity and safety, register for our webinar "Robotic Welding Tools, Tricks, Accessories and End of Arm Tools."