Ask the Experts
Published on: 03/09/2021
Last Reply on: 03/17/2021
---
Category: Lighting Equipment
---
Technology: Vision
Hi there, I am looking for an inspection system to check tubular plastic injection moulded parts for defects, such as tears and air bubbles. This would need to check both the internal and external walls of the parts. What would you suggest would be the best solution?
---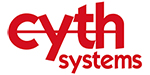 Eleanor, Based on the initial visualization in my head, you would probably need to look at deep learning due to the changes of the environment. The same process when trying to build a machine vision is to go through the following steps: 1. image formation, this includes choosing correct lens, lights and optics. 2. software algorithm processing 3. Proving the system performs as you'd wish. If you have some cell phone images, we can take a look and suggest what you would be looking at to solve this problem. Do you have any images that you can share, I can take a look and see what I would suggest? Andy
---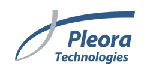 Sounds like an interesting application. Depending on what you're already using for inspection, it could be an opportunity to add machine learning alongside the process to help find the more challenging types of defects. It could possibly be an offline inspection done at the end of the process as well, where you can compare a known good part to find defects.
---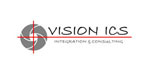 Based on your Educator/Researcher title, I am going to assume you are looking to do something yourself or with your students. If you are looking for a turn key solution, just say the word. I know there are many extremely qualified AIA Integrators that will be happy to help. If you are going it alone, I would suggest you might start with lenses from Opto Engineering. They sell a couple lenses that really lend themselves to your application as well as lighting. Check out the Pericentric and Hypercentric Lenses. The next thing is to find some software to work with. I'd probably direct you to Cognex. They came out of the education community, they generally will help with some of the evaluation for free, their VisionPro Designer package is pretty reasonable to start with, and as you get more experience or your application leads you into Deep Learning they have that available as well. Good Luck!!!
---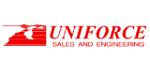 Hello Eleanor. Uniforce has machine vision products to help you with your application. If you visit our website and look at our applications tab, you can see the different cameras and frame grabbers which were used in specific inspection projects for our clients. Ben said that he needs more details regarding your application. When you visit our website and fill out the contact form, one of the engineers can email you back promptly. Have a good day.