Software & AI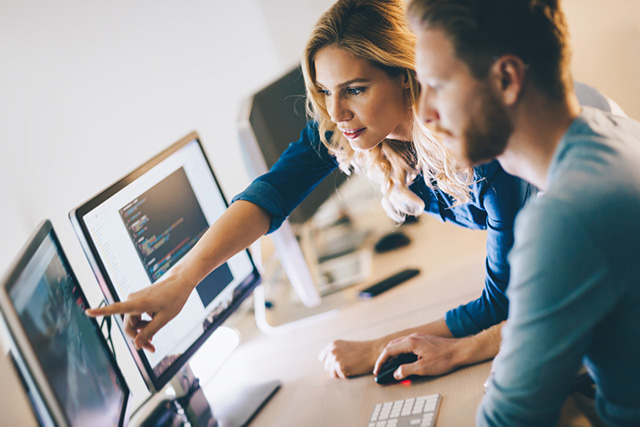 In industrial settings, software and artificial intelligence (AI) help you to automate tasks you use to do manually and prepare your facility for success in the coming years.
Industrial software is made up of applications, programs, processes, methods and functions that help you collect, manipulate and manage all of the information you need at your industrial facility. Sectors that rely on industrial software include:
Operations
Manufacturing
Design
Construction
Mining
textile mills
Chemicals
food processing
service providers
Artificial intelligence is any computer which is programmed to mimic intelligent learning behaviors to solve problems. Industrial AI can provide you with significant insights by combining data science and machine learning with domain expertise. Industrial organizations like yours need AI to drive new levels of operational excellence and facilitate your transition to the new business models that will be necessary for your businesses to compete and thrive in the future.
Browse below to discover the leading industrial software and AI options available today from our member companies.
SEARCH PRODUCTS
FILTER RESULTS
BY TECHNOLOGY
Viewing Products: Software & AI
Show Per Page:
DISPLAY: