Top 6 Future Trends in Robotic Automation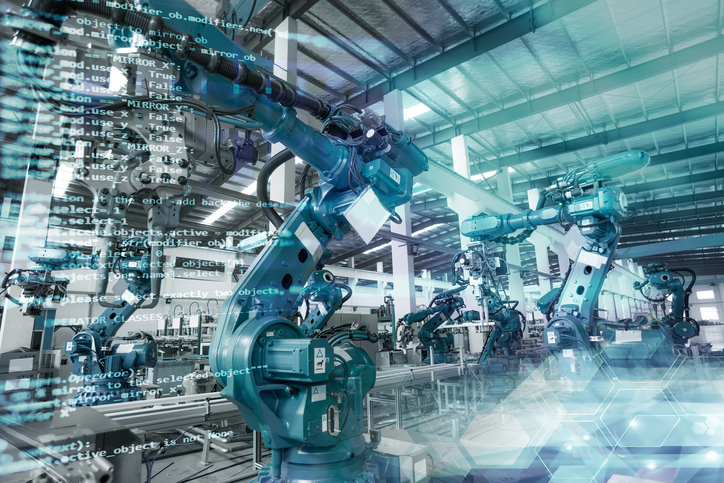 Robotic automation is a rapidly evolving technology. In just a few decades, industrial robots have become commonplace in factory settings across the world, and they only continue to gain popularity for their productivity and profitability.
Robotics have created a revolution in manufacturing – it's important to keep an eye on what's coming next because this technology is far from done disrupting the way we manufacture and distribute products.
Top Robotic Automation Trends to Keep an Eye On
Robotics will continue to transform manufacturing in numerous ways, but there are 6 trends in robotic automation that will play a key role in the near future.
1. Adoption of Industrial Internet of Things (IIoT) Technology
Robots will increasingly deploy smart sensors at the edge of production to collect data previously inaccessible to manufacturers. This trend is currently underway and will lead to new levels of productivity and efficiency.
2. Industrial Cybersecurity as a Priority
As robots become more connected to internal systems for data collection, the cybersecurity risks increase. Manufacturers will be forced to address vulnerabilities in their processes and invest heavily in cybersecurity to ensure safe, reliable production.
3. Big Data Analysis Becomes a Competitive Differentiator
Robots will become a key source of information on the factory floor. The collection of data, however, is just one piece of the puzzle. Manufacturers will have to implement systems to organize and analyze all of this information in order to act on it.
4. Open Automation Architectures Will Be Implemented
As robotic automation gains widespread adoption, the need for open automation architectures grows. Large industry players will work with industry organizations to produce standards and open documentation that make robotic integration easier while improving product compatibility.
5. Virtual Solutions Will Invade Physical Processes
Virtual solutions will become an integral part of industrial robotics. One current growing application is the virtual representation of robotic systems for proof of concept and offline programming.
6. Collaborative Robots Will Continue to Grow in Popularity
Collaborative robots can work safely alongside humans and are often far cheaper than their industrial counterparts. As collaborative robots become more capable in tough industrial settings, they will see greater adoption by manufacturers with strict ROI requirements.
Robotic automation has been a revolutionary technology in the manufacturing sector, but it's still poised to transform the industry over the next couple of years. The six trends above will be some of the most impactful advances in robotic automation in the future.