Food Automation: Processing and Packaging Becomes Highly Automated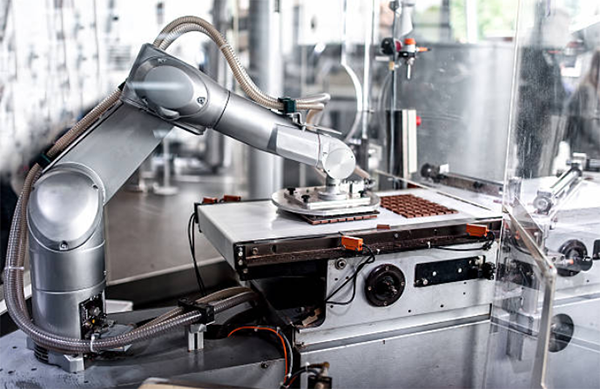 The way our food is prepared, processed and packaged has become a highly automated process. In recent years, robotic and automation equipment has steadily found its way into most food processing and packaging facilities, and this trend is expected to continue over the next few years.
According to BCC Research, the food processing and packaging market will be valued around $31.5 billion by 2020, growing at a 4.2% compound annual growth rate (CAGR). Separately, the food processing market and the food packaging market will be worth $14.2 billion and $17.3 billion in 2020, respectively.
This steady growth marks an important shift in the way food processing and packaging plants operate, requiring new equipment and new investments as well as highly trained employees.
How Prevalent is Food Automation in Processing and Packaging?
According to a survey from the Association for Packaging and Processing Technologies, 94% of food packaging operations are using robotics already. As for food processing, approximately a third of companies are using robotics.
Robotic automation is already deployed in high volumes in the food processing and packaging industry, but the survey also revealed that half of companies in this industry plan to increase automation levels in the next three to five years.
This increase in automation will be accompanied by the hiring of new employees with more technical skills and higher spending on capital equipment.
What Effect is Food Automation Having in the Processing and Packaging Industry?
Robotic automation capabilities have expanded in recent years. Industrial robots have become more flexible and more efficient with better programming and better sensors. This increase in robotic capabilities, along with the increase in overall automation levels, is allowing processing and packaging plants to introduce new products on the same assembly lines.
In fact, four out of five packaging and processing plants already deal with more than 100 product types, with a majority expecting that number to increase in the next few years.
Food automation has had a big impact in the processing and packaging industry, and will continue to do so for the foreseeable future. But it's still just one example of robotic automation transforming and improving the production capabilities of an entire industry.
For robotic automation to have such a huge impact on an industry, a lot of work goes on behind the scenes. Every robot integration project is complex with huge potential pay offs. To get an idea of this process, check out this IAS Case Study on process simulation for integration projects.