Ask the Experts
Published on: 02/08/2021
Last Reply on: 03/16/2021
---
Category: Optics / Lenses / Filters
---
Technology: Vision
We would like to replace the old PCI analog frame grabber that works for analog camera using RS-170 mono. which companies sell this kind of products that can be programmed in LabWindows CVI? Thanks.
---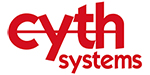 Kimberly, I will start by saying I have never used this piece of equipment, but it might be worth putting this in your system if you want to upgrade for the future. http://www.gigalinx.net/analog_to_gige.html There are a few companies out there that will convert the old analog standards into the Gig-E vision standard, and this will mean you don't have to necessarily invest in buying more and more expensive analog cards. Anyway there;s another option. Good Luck Andy
---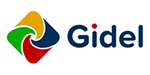 Hello Kimberly, We at Gidel have wide range of digital frame grabbers with Camera Link, CoaXPress and GigE Vision. If you are interested, I can put you in contact with our North American Sales Manager and he will provide more details. Mean while you can look at our web site https://gidel.com/imaging-and-vision/ Best Regards, Hai.
---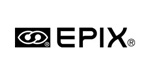 EPIX, INC. PIXCI A110 is a good solution.