Webinars
Robotic Surfacing: A Transition to Automation
Originally Recorded August 25, 2022 | Noon - 1 PM ET
ABOUT THIS WEBINAR
Laborers are not only hard to find but are also growing more concerned about their working conditions. Labor intensive processes have traditionally been performed by humans, however in the last couple decades, technology has advanced to provide a solution that helps manufacturer's increase their productivity while improving working conditions.
This webinar will provide an overview of surface technologies for robotic material removal and surfacing applications. We will discuss the benefits of robotic grinding and polishing, robotic programming considerations, and the benefits of offline robot programming software.
Key Takeaways:
Attendees will walk away with knowledge of some of the technologies available in the market to not just increase their productivity but also create a better working environment for human laborers.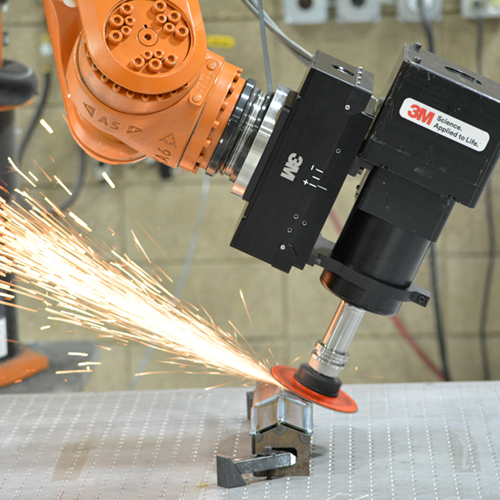 Exclusive Sponsor

Robotmaster, a Hypertherm Associates brand, is an offline programming software that helps manufacturers maximize their robot's productivity with easy and efficient robot programming for a variety of applications such as cutting, trimming, milling, welding, spraying, polishing, sanding, grinding, deburring, and more. Robotmaster uses integrated CAD/CAM functionality to make robotic programming easy and intuitive for everyone, even first-time users.
Robotmaster delivers state-of-the-art robot programming capabilities and unmatched optimized path generation enabling the robotization of short-run productions for a variety of applications and robot brands.
Easy-to-use and intuitive interface that allows process experts to get the best results without having to become a programmer
Optimized trajectories generated automatically from CAD/CAM files
Rapid visualization of issues and opportunities to obtain the optimal error-free program without point-by-point intervention
Intuitive tools to optimize part positioning, tool tilt, and effective control of external axes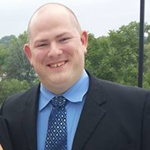 Cory John, Software Sales Manager, Robotmaster
Cory A. John studied at the University of Minnesota and started his professional career in 2007. After spending 10 years working in CAD/CAM software sales and support, Cory transitioned into robotic offline programming software in 2017 when he joined Robotmaster Software team. Since then, he has been working with Robot Manufactures, Integrators, and Robot Programmers to help make robotic offline programming easier and attainable to the masses.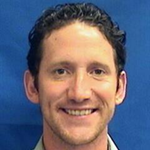 Nathan Herbst, Application Engineering Specialist, Robotics, 3M Abrasive Systems Division
Nathan Herbst has received a BS in Electrical Engineering at the University of Minnesota and is currently a 3M Robotics Application Engineering Specialist focused on assisting customers and industry partners in engineering optimized automated abrasive processes. He is focused on applications within the Transportation Markets (automotive, aerospace, coating preparation, defect repair, etc.), and is specialized in leveraging force control solutions within abrasive processes. He joined 3M's Abrasive Systems Division in 2011 after being previously employed as an electrical engineer at Medtronic.
This webinar is filed under: