Webinars
Motors: Why Bigger Isn't Always Better
Originally Recorded June 23, 2022 | Noon - 1 PM ET
ABOUT THIS WEBINAR
Is bigger better when it comes to electric motors? Does bigger mean less energy consumption, less heat or longer life? The answer is that innovative approaches and smarter motor design are more important.
Attendees will learn:
How designers are approaching new motor design.
The drivers and costs behind the new approach to motors.
The trade-offs between size, power, torque, energy consumption and cost.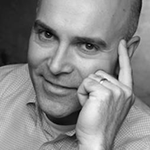 Jim Beretta
Jim Beretta is president at Customer Attraction, a Marketing Consulting company specializing in the automation and robotics industry. He is best known as the driving force behind marketing and branding for one of North America's largest automation integrators, with over 20 years in the automation industry. He operates his marketing consultancy and works with Automation manufacturers, distributors, robot companies and the automation community around the world. Jim is a speaker and moderator at industry conferences and is an expert at marketing and branding. He is also a member of A3 Robotics.
This webinar is filed under: