What's the Difference between Automation and Robotics?
POSTED 05/25/2018
 | By: Daron Underwood, CTO, Vice President R&D
The Industry 4.0 trend seeks to change how industries conduct business by incorporating automation and easier data exchange technologies. This requires business owners to invest in resources that support these efforts, but what do those resources entail? Should you invest in machine automation, robotics, or both – and what's the difference between them?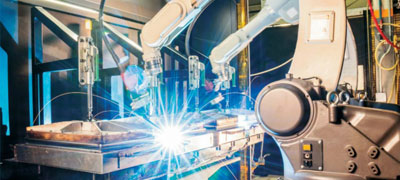 The decision to invest in automation or robotics depends on your business requirements. If you have repetitive tasks that cause productivity bottlenecks, you should invest in machine automation. If you have physical tasks, invest in either robotics or industrial automation. And for virtual tasks, consider software automation.
How do these categories differ? Let's examine the key terms used in the context of industrial automation.
Robotics is an engineering segment that incorporates different disciplines to build, design, program and make use of robotic machines to execute tasks. Robots are mainly used in the manufacturing industries to automate physical tasks.
Robots, the agents of robotics, are machines that are programmed to carry out actions semi-autonomously or autonomously. They rely on actuators and sensors to interact with the physical world. In industrial automation, robots are used as a flexible way of automating physical processes and tasks. Collaborative robots execute tasks as humans would while traditional industrial robots execute more efficiently as compared to humans.
Industrial automation refers to the use of computer software, machinery and other IT technologies to execute tasks that would otherwise be executed by humans. Industrial automation is all about control of physical processes with the help of control systems and physical machines designed to automate tasks within a specified industrial process. A good example is an autonomous factory.
There are numerous types of industrial automation that range from fully virtual automation to fully mechanical automation and simple to highly complex automation. There are two main types of automation: industrial automation and software automation.
Software automation entails the use of software to execute tasks using computer programs that would have otherwise been executed by humans. Software automation includes business process automation, robotic process automation and intelligent process automation.
Business process automation (BPA) is a high-level strategy designed to streamline business processes. It entails the formalization of business processes and their integration into software automation. As such, its implementation involves significant business restructuring.
Robotic process automation (RPA) refers to software robots programmed to utilize computer programs like human operators. They may not always complete tasks efficiently but they integrate easily with current business processes.
Intelligent process automation (IPA) is considered an RPA extension that utilizes artificial intelligence to study how humans perform different tasks using computer programs. IPA helps software robots perform better and more intelligently as opposed to when using static rules in RPA.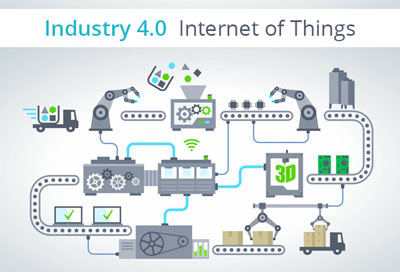 So, do you require automation or robotics? It depends on the type of tasks you carry out. If physical processes can be carried out by a robot, consider robotics. If physical or virtual tasks can be automated, consider industrial automation and software automation respectively.