Robots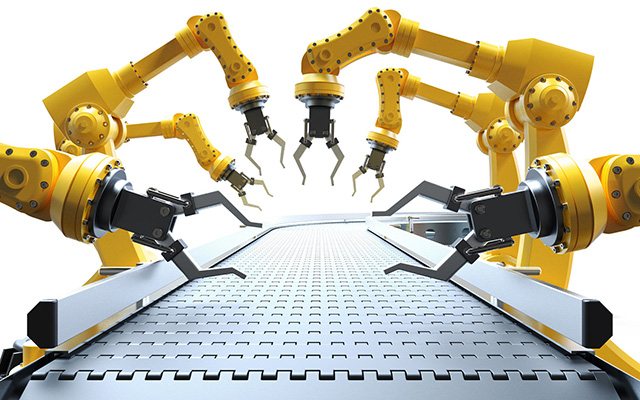 Robots are automatically controlled, multi-purpose manipulators programmable in three or more axes that are generally designed to move materials, parts, and tools, and perform a variety of programmed tasks in manufacturing and production settings.
They are often used to perform duties that are dangerous or unsuitable for human workers. Robots are ideal for situations that require high output and no errors.
Industrial robots have become a fixture in today's factories. However, in addition to industrial robots, collaborative robots and mobile robots are also becoming highly sought after by today's automation professionals.
Learn more about these robot types, when they should be used, and how they can help ensure your automation project is a success:
Industrial robots
Collaborative robots
Mobile Robots
SEARCH PRODUCTS
FILTER RESULTS
BY TECHNOLOGY
Viewing Products: Robots
Show Per Page:
DISPLAY: