Motors & Drives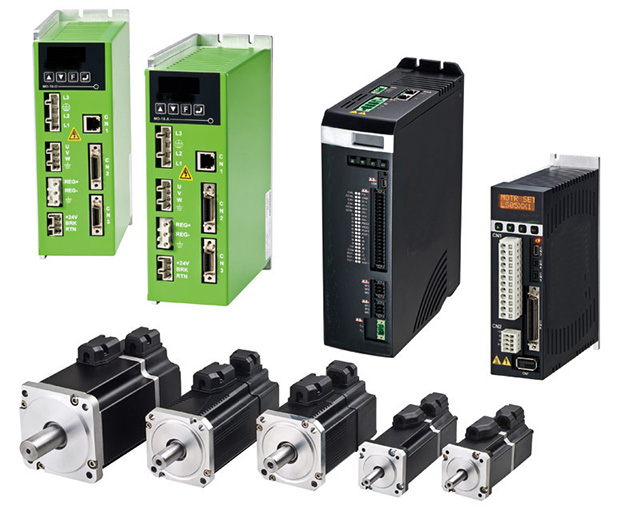 Motors and drives allow your automation componentry to move.
Electric motors encompass many different categories and designs, serving a huge variety of applications. Most motors use either direct current (DC) sources like batteries, or alternating currents (AC) like power grids.
The fundamental parts of a motion control system include an actuator (such as electric motor, linear actuator, pneumatic cylinder, or hydraulic pump), mechanical elements, motion controller, feedback device, application-specific software, and the amplifier or drive. The terms drive and amplifier are used interchangeably. The drive is essential to the motion control operation because it determines how to best generate the current that manages the actuator.
Browse the categories below to help you select the right motors and drives for your needs:
Drives & Amplifiers
Drive & Amplifier Components
Motors
Motor Components
SEARCH PRODUCTS
FILTER RESULTS
BY TECHNOLOGY
Viewing Products: Motors & Drives
Show Per Page:
DISPLAY: