Top 7 Automation Takeaways from Automate 2022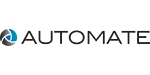 By: Keith Shaw, Contributing Editor
More than 24,000 registered attendees descended upon Detroit earlier this month to see the latest products and innovations around the world of robotics and automation at the Automate 2022 event and trade conference. Visitors spoke with more than 600 companies displaying new solutions in the automation space, or heard from the top leaders in the field about new advances in robotics, artificial intelligence, machine learning, vision, and more.
One of th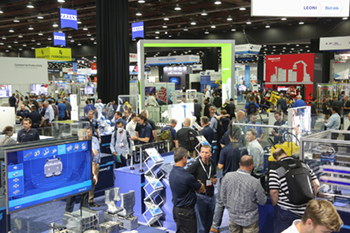 e biggest positives from Automate 2022 was the chance to meet face-to-face with vendors or customers following the pandemic-related closures and cancellations over the past two years. Being able to touch, see and hear robots performing new tasks was beneficial for many attendees.
Other trends emerged from the show, and we've compiled our thoughts of seven of the biggest takeaway messages from this year's event. These are not presented in any priority or ranking – for the most part these trends are relatively equal in importance.
Takeaway #1: Beyond manufacturing or automotive
Robots and automation have often been thought of only applying to some major manufacturing industries, such as automotive or electronics assembly. But in recent quarters, the growth of non-automotive industries ordering robots has shown an expansion of how industrial robotics is moving beyond those traditional sectors.
"Automotive started in automation about 40 years ago, and now it's in every industry – construction, agriculture, retail, warehouse and distribution, food processing, medical and consumer goods," says Jeff Burnstein, president of the Association for Advancing Automation (A3), which hosts the Automate event. "This show is now in the sweet spot because we have solutions for all of these industries. It isn't a show that's only material handling or only assembly – it's everything."
At the event, robot manufacturers that make autonomous mobile robots (AMRs), including Locus Robotics, Zebra Technologies, Mobile Industrial Robots (MiR), and OTTO Motors, to name a few, were on the floor showcasing their mobile technologies for both manufacturing and supply chain environments. Labrador Systems, which is developing a mobile assistive robot to help elders and those with rehabilitative needs, gave demonstrations and spoke at the event.
The presence of these companies and others presented attendees with a larger ecosystem of systems and solutions to choose from. "[The show] became the 'Automate' show because everything now is a systems problem – it's robots, but also vision, grasping, and integration with conveyance," says Erik Nieves, CEO of Plus One Robotics. "The Automate show doesn't address a specific vertical – we are here because we want to be good members of the automation industry and community, and continue to foster those relationships."
Takeaway #2: Collaborative robots continue to showcase collaboration
On the show floor, several companies showed off new and existing collaborative robot (cobot) models, showcasing how this is a continuing growth market for many customers, especially small or midsize manufacturers that cannot invest in a large capital expense for a big industrial robot arm, or those looking for more collaborative applications.
At the Universal Robots booth, the company chose to provide application demonstrations of different tasks, including welding, palletizing, pick & place, and CNC machine tending, among others. Vendors such as Productive Robotics and Kassow Robots showed off their seven-axis collaborative robot systems in a variety of application scenarios. DOBOT launched its CR3L collaborative robot with extended reach, and Doosan Robotics demonstrated a robot model that included a collaborative arm on top of a mobile robot to handle box loading tasks into and out of the back of a vehicle.
With such a wide variety of different collaborative robot platforms to choose from, attendees were able to witness how new collaborative robot could likely perform tasks that they couldn't do in the past. Most collaborative robot platforms now start with a base system, which integrators or other partners can then develop into an application solution.
"Everybody wants faster, more precise, and more reach, but you have to temper that with process knowledge," says Universal Robots' Joe Campbell, senior manager of strategic marketing and applications development. "If you're going to build a general purpose cobot that will be applied in the arc welding space, you need to have an understanding of the requirements of the arc welding process in order to give the OEMS the best possible platform to build."
Takeaway #3: Simulation is vital to robot deployments
Before the power switch of a robot is turned on in a factory or warehouse, it has already gone through its instructions through robot simulations performed ahead of time. Digital twin technologies are allowing engineers to set up and prepare robots for faster deployments and run through different scenarios. Once the robots are deployed, additional data can then be shared back to developers to understand any differences between the real world and the simulated world, in order to make further optimizations.
Simulation is what makes it possible for Realtime Robotics to deploy a multi-robot system that can operate within the same physical cell without having the arms collide with each other. "A lot of people will start in simulation to see if it makes sense, and make their tweaks before they go to the factory floor with Realtime," says Maggie Weeks, Marketing Design Director at Realtime Robotics. "What's awesome is that you're not just in your own simulation world, that simulation world is what controls the robots in the real world. Then you can take your real-world project files and send them back to a simulation engineer, and they're tweaking from actual factory floor code instead of being in their own world that is parsed off and slightly different."
Another example of the merging of the physical and digital worlds could be seen at the Siemens booth, where the company was demonstrating its new SINUMERIK ONE, a digital-native CNC that works with software to create the machine controller and the associated digital twin from one engineering system, contributing to the integration of hardware and software. In addition, Siemens' SINUMERIK Run MyRobot/Direct Control application lets machine tool users to integrate the mechanical robot model into the CNC for machine interaction and control, eliminating the need for an additional robot controller.
Takeaway #4: Machine learning / AI is making robots much more intelligent
Demonstrations on the floor with giant robot arms lifting cars or display monitors, or stacking cases on pallets, likely required several hours or days of pre-programming through different coding or teach pendant methods. But we also saw several demonstrations that utilized more artificial intelligence and machine learning approaches, which use algorithms and vision systems to help determine an object's location so the robot could perform their task faster or more efficiently.
For example, at the Soft Robotics booth, the company demonstrated two examples of how its mGripAI system, which adds machine learning, processing and vision to its soft gripper, could be used to help pick food items quickly, as well as distinguish between different types of products that look similar (a bottle of lotion and a different shaded bottle of deodorant).
"AI will really unleash a whole new potential area of applications," said Dominik Bosl, managing director of Micropsi Industries. "In classical automation like the welding of 1 million car doors, this is still going to be pre-programmed. But to open up automation to smaller companies or flexible tasks, or tasks that couldn't be automated before, like our cable plugging demonstration, you will need solutions that include artificial intelligence. This is where AI is really opening up a whole new level." At the Micropsi booth, the company impressed attendees by showing how a collaborative robot could grasp a cable and plug it into a port no matter where the port was placed on a table.
Takeaway #5: Vision, vision, everywhere (not the Marvel android)
Advances in vision systems are another key enabler that are making robots more intelligent. In almost every demonstration or task we were seeing on the floor, it involved some kind of vision sensor providing the ability for the robot to "see" where it was going to make a pick, or where to move in the case of AMRs.
At the Shape Process Automation booth, partner Mujin was showing a robotic palletizing solution that incorporated vision to help determine the exact location of a stack of boxes, which could literally be rearranged halfway through the demo (during a safety stop, of course), and the robot would be able to scan the new location of the boxes and pick up where it left off. While the vision is a key enabler of this, the Mujin system also included other components that integrated with the solution.
"From the highest level you have the machine vision, the servo motion control and the robotics aspect," says Brandon Coats, Director of Integration at Mujin. "All of this has to be joined together as one in order to pull off the solutions you're seeing here. Machine vision is being able to go in and detect this highly variable work so the robot can go in, understand what it's working with and create models on the fly for the robot." These models include things like a box's length, width, height, color, center of gravity, and weights, which are measured by the vision system.
Takeaway #6: Changes in the workforce enabling automation
At almost every booth on the floor, vendors were talking about continuing labor challenges. It could be customers having a hard time finding workers, whether it's due to finding employees to help fill e-commerce orders, or finding a new welder in a dwindling supply of skilled technicians. In almost every case, companies are turning to automation solutions to not replace workers, but fill those open slots to continue to meet their ongoing demand.
"There's a shortage in labor, that's not a mystery," says Misa Ilkhechi, co-founder of Formic Technologies. "Every factory where we deploy automation, they don't get rid of the labor – they just upskill that labor and deploy them elsewhere."
Formic acts as a "robot staffing agency" that works with a system of contractors, systems integrators and robot vendors to create solutions for customers that can be quickly deployed. The company doesn't get paid until the system is up and running, and customers are charged by the production of the robots, not any upfront costs for the hardware or integration costs.
Similarly, robots-as-a-service options, such as those from inVia Robotics and others, continue to offer customers with options that limit the need for capital expenditures, while also working with existing workforces to enhance and augment labor. Innovative solutions like this are helping companies across industries find new ways to address ongoing labor shortages.
Takeaway #7: Robot companies are working together to deploy applications, not just sell gear
While this takeaway message was seen in other trends at the show, we wanted to point this out again. Many companies, such as Robotiq, OnRobot, Soft Robotics, and others, which formerly produced specific hardware components for robots like grippers and end effectors, are now actively creating application examples for customers, such as palletizing or CNC machine tending. In essence, they are becoming more like systems integrators, helping customers to deploy their applications rather than just selling a component and leaving.
"The days of a robot manufacturer saying, 'Here's a robot, have at it' are behind us," says Plus One Robotics' Erik Nieves. "You can't outsource the heavy lifting of integration to the end user. It's not successful. Integration is like mass or energy – it can be converted, but you cannot get rid of it. Does that mean we're cutting out the third-party systems integrator? No, they want to buy this thing, and then integrate it into their conveyor, their inputs, their pallet stacker and their shrink wrapper. The other reason we have to do it is that there's not enough systems integrators anyway. So we're forced to deploy the overall solution or we can't move our software."
Automate 2023 will be hosted in the same location, at the Huntington Place Convention Center in Detroit May 22-25. Exhibitor spots are filling fast, so interested companies should contact James Hamilton, A3's VP of sales, here to book a booth or explore sponsorship opportunities.
Keith Shaw is the managing editor of Robotics-World.com, a member of A3. He has been a digital journalist for more than 20 years, covering the world of technology, robotics and automation for many different publications.