Manufacturing Challenges and Solutions Series: The Supply Chain
POSTED 05/16/2023
 | By: Emmet Cole, A3 Contributing Editor
Over recent years the global supply chain has been grabbing headlines for all the wrong reasons. At the height of the pandemic, regional lockdowns, social distancing requirements, and other disruptions fostered an atmosphere of uncertainty. Existential questions about the fragility of 'Just-In-Time' supply chains were asked. And the race to localize supply chains began.
But what is the current state of the global supply chain and has progress been made?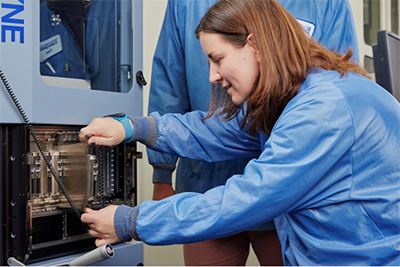 The global supply chain is far healthier today than at any point in the last three plus years, says Andrew J. Blanchard, VP Corporate Communications at Teradyne.
"Supply chain issues in Teradyne's test and robotics businesses have improved significantly over the last year. While we still encounter issues with individual components or sub-assemblies, the broad-based issues encountered in the past are behind us."
Most of those shortages were –and are—related to semiconductors, explains Blanchard. Current global chip inventories are substantially higher than 12 months ago.
"Some spot shortages still exist, especially those built using older chip making technologies, but others, memory in particular, are in an oversupplied condition and prices have dropped dramatically," he says.
Supply chain management has been a "key competence" at Teradyne for many years, which helped the company navigate its way through the height of the pandemic.
"Through a combination of careful planning for long lead time items needed for our testers and robotic equipment that is a normal part of our planning process, a bit of luck regarding the timing of large chip orders in late 2019 and early 2020, and our engineering team's ability to qualify alternative parts when some chips were in short supply, we have been able to minimize the impact of the chip shortages on our customers," explains Blanchard.
Moreover, Teradyne took action to qualify additional suppliers for the same component, qualify new production sites of existing suppliers and, in some cases, change suppliers entirely.
The IMF predicts that Asia's economies will expand by 5.3 percent this year, as "pandemic supply-chain disruptions fade" and the service sector booms, with China and India alone expected to contribute more than half of global growth in 2023.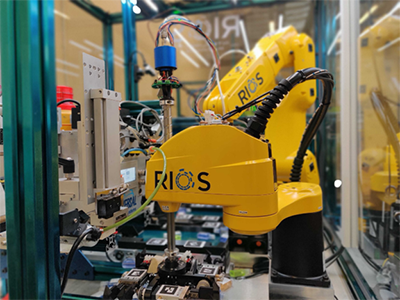 The global supply chain is starting to heal, but some "lumpiness" remains, says Clinton Smith, Co-founder and CTO at RIOS Intelligent Machines.
"At the height of the pandemic, lead times for parts could jump from two days to four months with little warning. That lumpiness is still around. If 2020 was ten times worse than pre-pandemic in terms of what you would expect out of the supply chain, we're probably around two times worse right now," says Smith.
Early in the pandemic, RIOS took steps to mitigate supply chain uncertainty. The company's modular approach to hardware and software was a plus because it reduced dependency on single suppliers and components.
"We also established preorders and commits from the suppliers that we knew we would have repeat orders from. So, we had inventory set aside for us. And we started carrying critical components such as cables and cameras ourselves. Through these efforts we were able to get through in a way that didn't cause appreciable delays for our customers. It was quite successful given all the craziness that was going on," says Smith.
The pandemic isn't the only factor to consider when it comes to the health of the global supply chain and a lot remains to be figured out from geopolitics to sustainability, says Smith.
"You can't discount geopolitical issues from the war in Ukraine to tensions between China and the U.S. regarding Taiwan. At the same time, environmental sustainability concerns are forcing Western societies to reexamine their entire supply chains from raw feedstock mining to selecting environmentally friendly product packaging," he says.
"Long-term labor shortages will also have an impact. We're definitely seeing a shift away from just in time to more localized supply chains, but that process will take years, not months."
The reshoring process is already underway in the United States, bolstered by government initiatives such as the CHIPS and Science Act and the Inflation Reduction Act, which aim to boost U.S.-based manufacturing, particularly in the semiconductor sector.
Despite Europe developing its own Chips Act, which is designed to double the EU's share of the global semiconductor market to 20% by 2030, it's a less rosy picture overall for Europe's supply chains. Rising inflation and an uncertain economic and energy outlook are creating additional pressure on industry to control costs and manage inventories.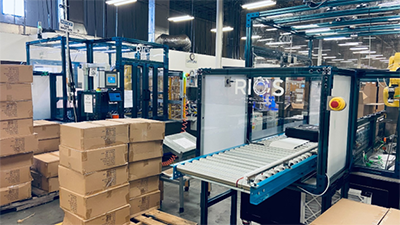 Fallout from the war in Ukraine is the "defining issue for Europe's supply chains in 2023," according to 'The state of European supply chains 2023' white paper, prepared by Reuters Events Supply Chains in partnership with JLL. Meanwhile, inflationary pressures are forcing companies to reduce energy intensity along the entire supply chain.
Over the last few years, Teradyne's customers have become much more interested in the details of their suppliers' supply chains, says Blanchard, including where the product is made, details about the labor and working conditions of those making the product, the source of the components used in the products, and the overall resiliency of the supply chain.
Blanchard expects that supply line focus to continue in the future, but patience will be required.
"The world has recognized that global supply chains are fragile. Government programs like the CHIPS Act will take many years to yield results and in the meantime many companies are expected to carry more buffer inventory than in the past," says Blanchard.
Backorders in the industrial robotics space are "pretty healthy" and indicative of growing demand, says RIOS' Smith.
"I think what's happening is that automation companies, ourselves included, are having to hire people and get them trained so that they can meet their back orders. I'm speculating, but I think this may be a major source of the somewhat extended lead times being seen right now, across the industrial automation sector."
LINKS:
Asia's Easing Economic Headwinds Make Way for Stronger Recovery, IMF February, 2023
https://www.imf.org/en/Blogs/Articles/2023/02/20/asias-easing-economic-headwinds-make-way-for-stronger-recovery
The state of European Supply Chains, JLL, March 2023
https://www.jll.ie/en/trends-and-insights/research/the-state-of-european-supply-chains
Chips Act: Council and European Parliament strike provisional deal
https://www.consilium.europa.eu/en/press/press-releases/2023/04/18/chips-act-council-and-european-parliament-strike-provisional-deal/