How to Choose a Qualified Industrial Automation Integrator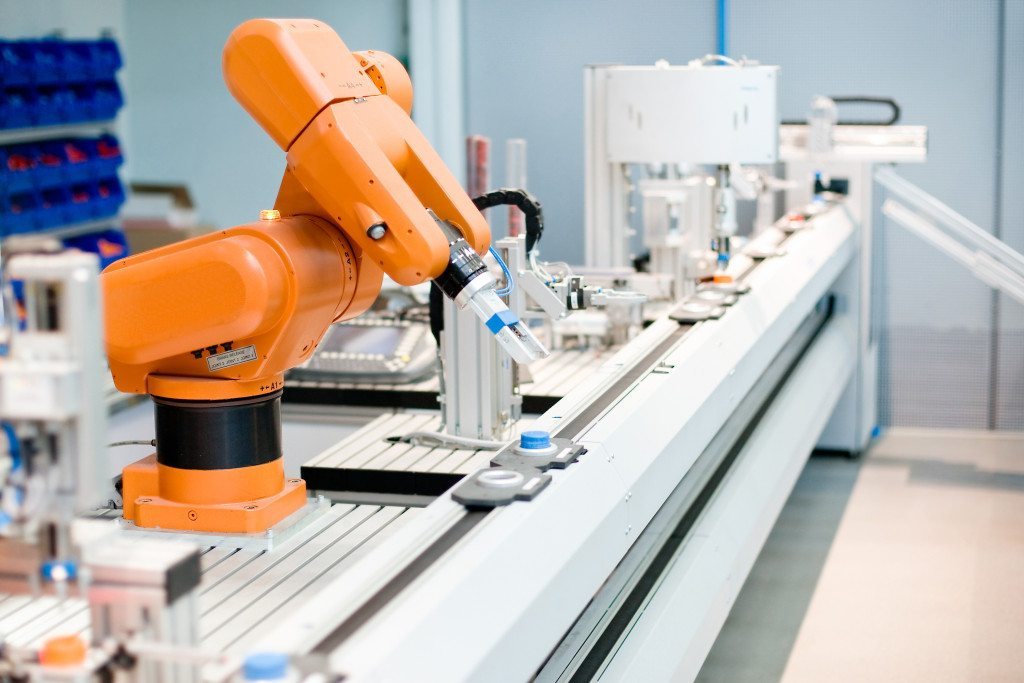 You're ready to invest in an industrial automation system for the first time or upgrade an existing system. Pulling together components like robots, cameras, and cables is a daunting task. You have the names of industrial automation integrators but how do you choose the ones who are most qualified?
Let's look at what integrators do and what extra steps some have taken to show they're staying up to date on the latest advancements in the industry.
Listening and Knowing Your Goals
An industrial automation integrator combines hardware and software that are needed to make your production and quality control systems operate at peak efficiency. Integrators may specialize in an industry, like Schneider Packaging of Brewerton, New York that provides "end of line" packaging solutions. Or integrators may work with flexible systems that can be used across industries.
Whatever approach they use, successful integrators want to hear from you as early in the design process as possible. Describe your goals and lay out your budget range.
There are timeless principles spelled out in A Successful Partner: Choosing an Integrator, an article written in 2007. Clear communication and a clear understanding of the project's objectives are must-haves. Integrators have to understand what the end-user is really looking to achieve and what they can afford.
Determine your short-term needs and longer-term goals and then establish a framework to know your return on investment. This previous post on A3automate.org, Uncovering Your Return on Investment, shows the benefit of having a long-term mindset regarding the initial cost of automation and how it pays off.
Don't just look at the needs today or a few years out to determine what kind of equipment suits your operation. A qualified integrator who's up on advancements in technology may help you look farther into the future to show how automation can help you grow your business over an extended period of time.
Empowering People
Integrators not only pull together the equipment, but they should also have a plan to train staff. Wolf Robotics of Fort Collins, Colorado is an integrator that helps employees become knowledgeable about the systems they're going to operate and supervise.
They offer custom robotic welding training classes. In-depth training reduces the chances of failures due to human error. Training also show what preventative steps can be taken to maximize product quality.
Where Responsibilities Lie
Both the integrator and the end user have responsibilities to ensure the process is successful. The integrator needs to deliver on their promise to provide expert guidance. The company buying the equipment needs to provide as much information as possible to the integrator.
The equipment buyer and the integrator should perform an application study together. This study captures details like the ones surrounding a proposed work cell. Often, when a project fails it is because the application engineering was not done right or the project manager on the end-user's side did not provide sufficient information.
Communication is key because bringing the systems together into a coordinated whole is a "herculean task" as noted in Protecting End Users and Suppliers – Best Practices for Robot Integrators.
Best Practice Thinking
Look for integrators who think in terms of best practices. Those who do have undertaken additional studies in the ever-evolving world of industrial automation.
In 2012, the Robotic Industry Association (RIA) launched a certification program with integrators being re-certified every two years. The program protects buyers of automated systems because it allows them to have a baseline for evaluating capabilities.
The rigorous process for integrators includes an on-site audit, safety training and hands-on testing of key personnel. To date, 23 integrators have earned their initial certification with several having achieved re-certification.
On RIA's website, visit the Certified Robot Integrator page for more on the program and to see the list of companies that have earned the distinction.
Setting up a successful automation system is more than just buying the latest robot with the slickest bells and whistles. Integrators can prep companies on the small details that get the most out of a system.
For example, an integrator working with welding companies can show them how to select their consumables like contact tips, nozzles, and retaining heads and manage them properly in order to gain the greatest productivity at the lowest cost.
Finally, an experienced integrator will thoroughly test a system before it is made operational on the production floor.
Trusting an expert with your industrial automation needs is not easy. Knowing they are certified and have met high standards instills confidence that they're helping you make the best possible choices for your operational needs.
Industrial automation is a dynamic field with new advances every year. See the companies who have transformed their operations using automation. Visit A3automate.org to watch the video series Why I Automate.