Ask the Experts
Published on: 01/06/2021
Last Reply on: 01/06/2021
---
Category: Safety
---
Technology: Robotics
Hi, can the emergency stop be used for lock out point (controlled entry) to enter a machine cell for short term activity like cleaning, changing a weld rod, etc. Does any standard restrict such use of lock out point from ANSI/CSA, ISO standard.
---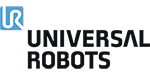 The emergency stop device is not an energy isolating device.
---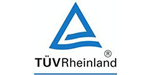 Hello! Thank you for submitting a question to RIA. Our experts at TUV Rheinland would love to assist you. Would you like to set up a call? If so, please reply with your contact info and I will set you up with one of our experts! Thank you!