Ask the Experts
Published on: 10/02/2019
Last Reply on: 10/08/2019
---
Category: Lighting Equipment
---
Technology: Vision
Hi, I am doing my research project on a vision inspection QC (quality control). For a research purpose i need to know about present limitation , future problems of vision and imaging technology. I also need to know about what will be future topics / industry for QC using vision and imaging technology. Please, give guidance regarding this, it will be very helpful. THANKS!
---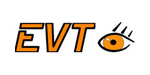 Same as with your last question.
---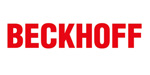 Hi Mitul, that's a very general question, so I won't give you a specific answer. But I can give you a few words regarding vision inspection in the automation industry I'm working in. Currently a limitation is, that vision systems and machine controllers are separate systems. My company (Beckhoff Automation) tries to solve this by integrating machine vision into a machine controller. That's helpful, for example, to make in-line quality control inspections without interrupting the product flow. Another topic that was a limitation before, but not so much anymore, is the use of machine learning in vision. That's important to make quality control decision about image features which are not so easily described by conventional algorithms. Also feel free to contact me with specific questions.