DC Brushless Motors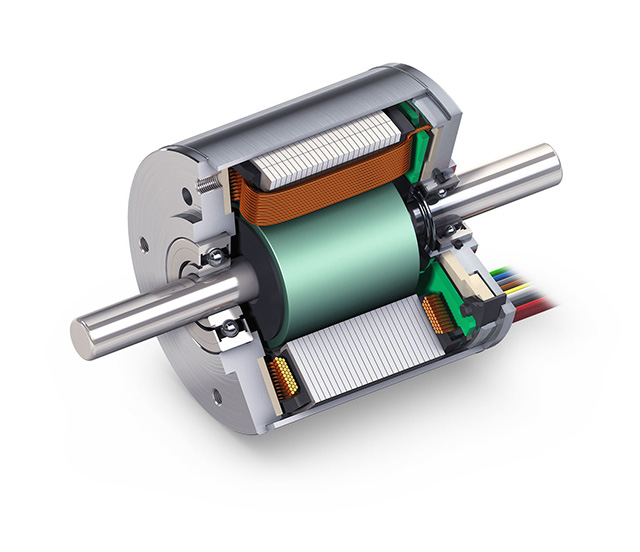 DC brushless motors are smaller than DC brushed and AC brushless motors, and typically come in pancake or cylindrical constructions. These brushless electric motors are permanent-magnet synchronous, relying upon electronic mechanisms for current creation and control, creating motion when the current stimulates the stator and the rotor's built-in magnets follow.
Many automation professionals choose DC brushless motors because they tend to have greater efficiency, longer lifespans, and fewer maintenance issues than DC brushed motors. These long-term, money-saving benefits far outweigh this motor's higher up-front cost.
Use DC brushless motors for a long-lasting, efficient source of reliable mechanical motion.
Browse below to find the right DC brushless motor for your automation project.
SEARCH PRODUCTS
FILTER RESULTS
BY TECHNOLOGY
Viewing Products: DC Brushless Motors
Show Per Page:
DISPLAY: