Pelonis Technologies, Inc. Product
193 x 177 x 72mm TITAN Series DC Blower
Model: P1970-38
The P1970-38 TITAN series DC Blower includes an innovative 38-blade impeller design and an aluminum alloy die cast base that absorbs and disperses heat effectively.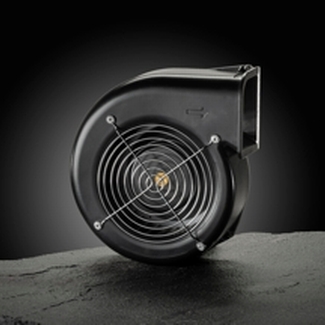 TITAN DC Blowers include a single coil differential drive that is incorporated into the internal electronics to maximize airflow and pressure. Each TITAN® blower model includes standard protection that enables the unit to restart if the impeller is blocked. Optional features include "Intelligent Motion Controls" that can be added to the electronics to take full advantage of the blower's performance and efficiency capabilities. These features include tachometer, rotation detection, life detection, pulse width modulation, automatic temperature control, current limit control, constant speed control, multiple alarm connections, and others. Various controls can also be programmed for custom output.
DUST & MOISTURE PROTECTION
IP51, IP54, IP56, or IP67 levels of dust and moisture protection can be applied to each blower's exposed areas and internal electronics to protect applications that are used in severe to very harsh environmental conditions.

FEATURES & SPECIFICATIONS
Voltages: 12V, 24V, 48V
Bearings: Dual Ball Bearings
Airflow: 85~128 CFM (2.41~3.62 m3/min)
Lead Wires: UL (+) Red; (-) Black, 24 AWG, 230±10mm
Operating Temperature: -10°C ~ +70°C
Operating Life: 70,000 hours
Standard Protection: Auto Restart, IP51
Frame: Aluminum Die Cast Base w/Inlet Guard (optional)
IP Protection: IP54, IP56, or IP67 (optional)
Certification: UL, cUL, CE, RoHS Compliant
INTELLIGENT MOTION CONTROLS (OPTIONAL)
Tachometer
Rotation Detection
Life Detection
Over-Voltage Protection
PWM Speed Control
Automatic Temperature Control
Current Limit Protection
Programmable Constant Speed
APPLICATIONS
HVAC
Compact Electronics
Medical Devices
Industrial Automation
Satellite Equipment
Automotive Products
Other Products from Pelonis Technologies, Inc.
AIR-G Series Micro Fans and Blowers are ideal alternatives to traditional fans and blowers and can be customized to satisfy applications that require an effective miniature cooling solutio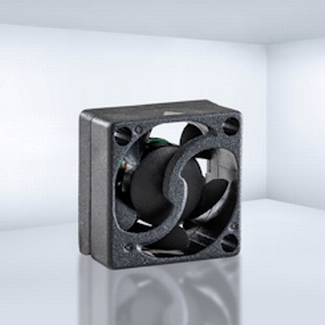 AIR-G Series Micro Fans and Blowers are ideal alternatives to traditional fans and blowers and can be customized to satisfy applications that require an effective miniature cooling solutio