Certified Vision Professional
Basic Certification
A3 Certified Vision Professional — Basic Program
New and refreshed courses for the CVP-Basic program are now available. The Certified Vision Professional - Basic Program consists of six courses taught by industry leaders. The courses are free to Gold and Platinum A3 members or available via subscription. Virtual testing for certification is also available for an additional fee.
A3 also offers these courses in-person at least once per year at one of our industry-leading conferences. *Pricing for in-person training varies*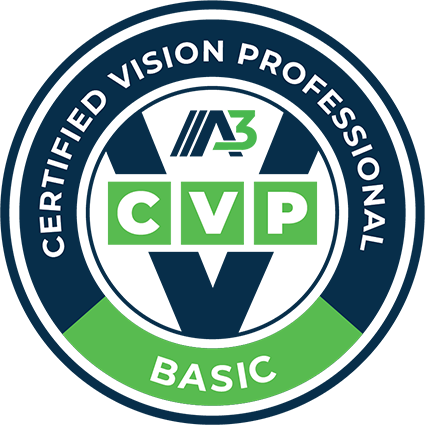 Member Access
Watch CVP-BASIC Training Videos taught by industry leaders. Subscription required.
Meet Certified Vision Professionals
View a list of Certified Vision Professionals - Basic.
Virtual Exam
View available dates for a live, proctored exam and test your vision training knowledge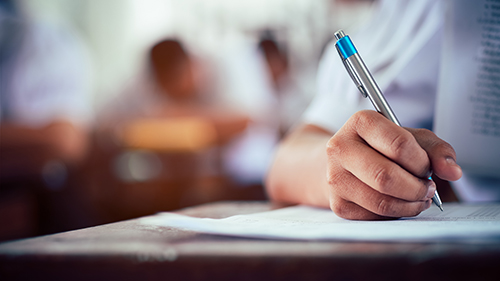 CVP-Basic Course List
The Fundamentals of Machine Vision
Beginning Optics for Machine Vision
Beginning Lighting for Machine Vision
The Fundamentals of Camera & Image Sensor Technology
Image Processing Fundamentals
Vision System Design
Subscribe to CVP-Basic Courses
FREE FOR A3 MEMBERS – GOLD & PLATINUM LEVELS
A3 member companies at the Gold and Platinum levels will have free access to these new courses. (Learn about A3 membership tiers here.) Need help accessing your courses, email [email protected] for assistance.
PURCHASE A SUBSCRIPTION
For others, there are two options available for accessing the online CVP training:
INDIVIDUAL LICENSE
Individuals can subscribe take all courses in the full basic programs. Purchasers can access the courses anytime and start and stop as needed. Access to all courses is valid for 90 days. This purchase is based on a single user.
Cost: $595 USD for members, $695 for non-members.
COMPANY-WIDE LICENSE
Register for a company-wide license. This subscription allows an entire team access to all basic courses for a full year.
Cost: $995 USD for members. $1,495 for non members.
Virtual testing available for an additional fee.