WHY YOU SHOULD JOIN A3
The Association for Advancing Automation is North America's largest automation trade association representing more than 1,200 organizations involved in robotics, artificial intelligence, machine vision & imaging, motion control & motors, and related automation technologies. Whether you're an automation technology supplier, system integrator, distributor, end-user, consulting firm, or academic institution, A3 offers benefits you won't find anywhere else. Participating in YOUR trade association helps ensure your organization's success and plays a key role in shaping the future of the automation industry.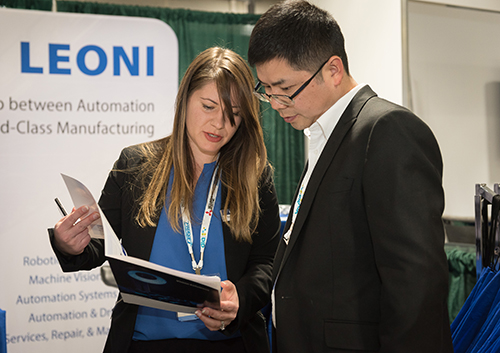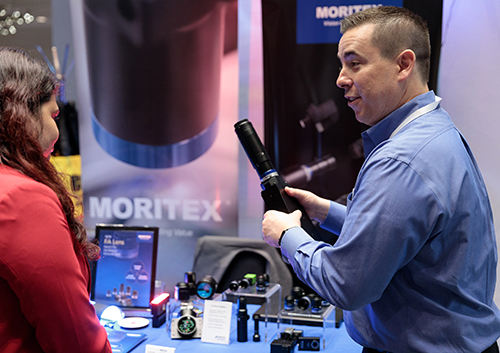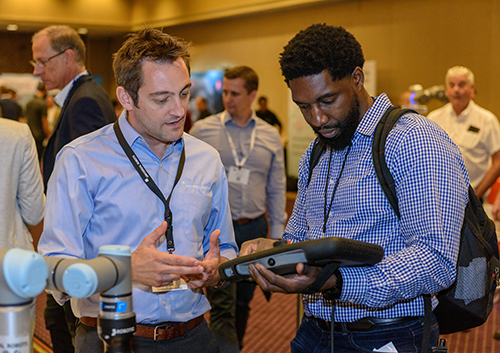 DISCOVER HOW WE CAN HELP YOUR BUSINESS
Talk with us directly about what's new, and how you can become part of this community. Our membership sales manager, Julia Stevenson, is available to answer your questions!

1 - A3 is the Leading Automation Association in the World
2 - Network with Your Industry
3 - Add Visibility to Your Company with a Company Profile on A3
4 - Share News, Editorials, and More with a Large Audience
5 - Member-only Advertising Opportunities
6 - Discounts to A3's Most Successful Shows
7 - Access to our Automation Advocacy Toolkit
8 - Participation in A3 Mexico

Membership benefits us in several ways – increased web exposure via new product news, video and technical article posts; annual meeting networking opportunities in first class facilities with a meaningful agenda, and access to data and reports on industry and market trends. We appreciate the value of our membership, and plan to remain a member for many years to come.

As a supplier of motion control components, we strive to maintain an active voice in the automation industry and to ensure that our customers and partners have access to new technologies and ideas. A3 plays a central role in that effort by connecting us to the heart of the industry, allowing us to amplify our message and exposing us to other innovators of motion control technology.

The biggest value of our membership with A3 is the opportunity to build relationships with the engineering community. A3 provides us with the venue to share ideas, new product developments and helps us stay current on issues involving our industry.

Of all the distinctions and awards our company has received, I am most proud of the A3 Certified System Integration designation. The A3 CSI certification is supplier independent and reviews the entire organization, staff, and project portfolio to qualify companies to meet high levels of performance within the international industrial machine vision community. This certification differentiates true vision professionals that are developing and deploying systems on a daily basis and delivering the highest quality turnkey solutions to end users or OEMs.

A3 has provided great in person networking events that let us stay in touch with suppliers and solution partners. The value of the new technologies we've found from attending The Vision Show every two years has grown into a lot of our existing business today. Combined with the training courses it's one of the best investments we've made. From a marketing perspective A3 is has been very collaborative in tailoring campaigns to our needs. We've very much enjoyed working with them.

Our membership and recognition as an A3 Certified System Integrator has allowed us to grow our business by helping our reputation and recognition of our skills in the industry. We continue to see acceleration in the growth that companies are deploying these systems, and we will continue to support A3 in allowing new and existing companies to benefit from the only centralized resource for machine vision, imaging, and automation. We are looking forward to extending this long term relationship, and introduction to new members within this exciting industry.

A3 membership delivers value to the whole company – and it signals to customers that you are a professional organization and investing in the future of automation.

From an external perspective, A3 membership has allowed us to offer a huge advantage to our customers and prospects. It differentiates us in the market as an extremely capable company, driven to provide world class solutions. From an internal perspective, our membership with A3 has provided access to the robotics knowledgebase and greater community that allows Honeywell Intelligrated the opportunity to stay up to date on industry trends and best practices.

As an integrator, Genesis has been involved with A3 since its inception. Participating in the robotic community while enhancing safety and improving the overall effectiveness of automation is the right thing to do. We want to help expand the robotic community safely and efficiently and being a member of A3 helps us do that!

Being able to expand knowledge on the latest technology trends, devices, and applications through A3 membership, webpage, and events has resulted in significant professional development opportunities for me as an educator. I also get inspired by A3's collective information in the robotics field, which I bring back to my students. Further, this has helped me with new lab development and project ideas.

A Level for Every Company
Bronze
$1,000
Annually
Why Bronze?
Company profile & posting privileges
Members-only ability to attend the A3 Business Forum
Basic quarterly stats package
10% (Total) Automate/ The Vision Show booth discount
Member pricing for all registrations
And More
Silver
$2,500
Annually
Why Silver?
Bronze Plus...
15% (Total) Automate/ The Vision Show booth discount
20% off In-House training
Discounts on company Certified Integrator Program applications (Vision + Robot)
Enhanced company profile
Advanced quarterly stats package
Access to industry stats quarterly webinar
And More
Gold
$5,000
Annually
Why Gold?
Silver Plus...
20% (Total) Automate/The Vision Show booth discount
Complimentary company Certified Integrator Program applications (Vision + Robot)
Access to industry stats quarterly webinar
BEST VALUE
Platinum
$15,000
Annually
Why Platinum?
Gold plus...
25% (Total) Automate/ The Vision Show discount
Inclusion in the 'Who's Who" section of the A3 website and in-person event signage
Inclusion in Platinum Member features
Company 'Landing Page' profile with additional layouts and maximum functionality
Access to Platinum Member Select Premium Content through the A3 Vault
Bronze
Silver
Gold
Platinum

Company profile.

Basic
Enhanced

Posting privileges.

Members-only ability to attend the A3 Business Forum.

Quarterly stats package.

Basic
Advanced

Automate/ The Vision Show booth discount.

10% (Total)
15% (Total)
20% (Total)
25% (Total)

Member pricing for all registrations.

Member speaking and volunteer opportunities.

Members-only advertising opportunities.

Silver Ad Bundle Included
Gold Ad Bundle Included
Gold Ad Bundle Included

Eligible for 'Member of the Month'.

Member-only mixers access.

Meeting assistance from A3 staff.

Automation Advocacy Toolkit.

A3 Mexico participation plus Spanish-language company profile.

20% off In-House training.

Company Certified Integrator Program applications (Vision + Robot).

Discounts
Included
Included

Access to the 'A3 Vault'

Premium

Access to Core Business Essentials program: Marketing and Lead Generation Toolkit, Business Development Toolkit, and Business Templates Toolkit

Access to industry stats quarterly webinar.

Free access to Certified Vision Professional (CVP) & Certified Motion Control Professional (CMCP) training videos

Event highlight service (complimentary placement in support of our events)

Inclusion in the 'Who's Who" section of the A3 website and in-person event signage.

Inclusion in Platinum Member features.

Company 'Landing Page' profile with additional layouts and maximum functionality.

Mystery event access each year.

CEO Roundtable access each year

Crystal obelisk for Platinum status

Backstage passes to events to meet keynotes and headlining speakers at our most prestigious events

$1,000

Annually

$2,500

Annually

$5,000

Annually

$15,000

Annually