Differentiate Yourself! Become a Certified Vision Professional
Sharpen your skills and prove your vision and imaging knowledge.
The Certified Vision Professional (CVP) program is for individuals working in the vision and imaging industry who wish to enhance their knowledge and professional status. Virtual testing is available with a live, proctored exam.
New and refreshed courses for the CVP-Basic program are now available. The updated CVP-Advanced program will be made available virtually later this summer.
Attaining CVP Certification helps you clearly demonstrate your specialized skills. You'll benefit from increased confidence in your abilities from your employer, peers, and customer.
Certification requires that you attend courses online or in-person and to take a corresponding certification exam online. Those with prior vision experience can choose to take the exams without attending the courses (although A3 recommends taking the courses first). Continuing education every three years is required to maintain certification.
Vision professionals will have the first opportunity to take new, refreshed CVP courses in-person
as part of the Automate Show Conference in Detroit, June 6-9, 2022.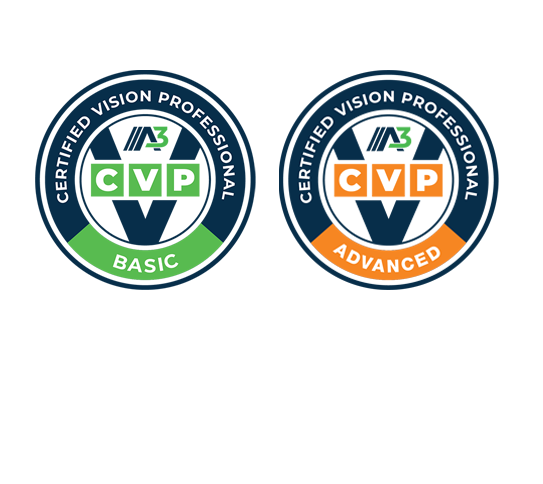 A3 Offers Two Levels of Certified Vision Professional (CVP) Training and Certification
CVP-Basic Certification
Build your understanding of fundamental vision and imaging concepts with the CVP-Basic certification program.
CVP-Advanced Certification
The CVP-Advanced curriculum is the vision industry's most comprehensive training program available today.
What Certification Can Do For You

Showcase your experience and acumen

Demonstrate your commitment to delivering the highest quality

Market your expert status
Meet the Certified Vision Professionals