5 Things You Need to Know About Motion Control Systems
POSTED 09/12/2018
 | By: Alex Hung, Vice President, Sales APAC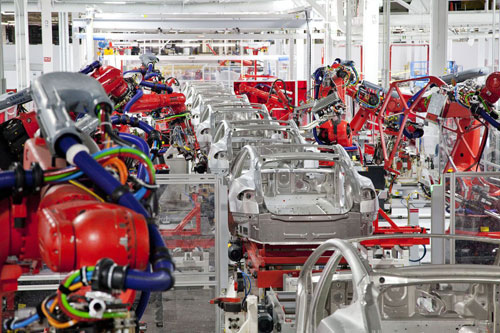 Motion control is an engineering technology that is highly utilized in the industrial sector. A motion control system is any system that entails the use of moving parts in a coordinated way. Most of the technology used in mechanical engineering is a result of the development and implementation of motion control systems. That said, the motion control market is set to experience significant changes by the year 2022. Here are 5 things you must know about motion control systems as they expand and evolve.
Motion control systems are part of our daily lives
Gears and motors are everywhere and are used daily. Motion control systems such as dc gear motors operate everything from elevators to mass transit buses and trains to coffee-making machines used in city offices. Motion control systems are used in shopping mall escalators, in cars, and to automate industrial processes. Across industries, more and more companies are embracing the use of conveyor systems and robotics to gain high-efficiency production and assembly margins.
The motion control market will be worth $22.84 billion by 2022
In 2015, the motion control market was worth $15.65 billion, a value that is steadily increasing and is expected to reach $22.84 billion by 2022. The core driver of this growth is the metal and machinery manufacturing industries, because industry players are working towards improving speed, accuracy, and production. Other value triggers are maximizing product assemblies and the ac motor market.
Robotics is the next motion control systems wave
The use of robots in industrial settings is expected to boost the motion control market value significantly. Robots have been highly embraced by warehouse owners for handling movement of materials and carts. For instance, companies such as Amazon are investing in robots to assist their warehouse employees handling product deliveries and organization. Additionally, robots are being used in delicate service and surgical operations.
Download KINGSTAR's Soft Motion Datasheet
Motion control systems fuel the medical industry
The medical industry is highly sensitive, with specific application requirements that must be met. The use of motion control systems in the medical sector includes wheelchairs that can traverse rough terrains and stairs, bionic prosthetics, transplanted mechanical valves and air pumps for respiratory use. As such, the biomedical engineering sector is expected to grow as the need for efficient and small medical devices that utilize motion control systems increases.
Motion control systems are ideal for use in the aerospace, defense, and automotive industries
In the aerospace sector, motion control systems are used in emergency fuel systems, pilot cooling system pumps and mobile weapon systems. In defense, motion control systems are designed to meet strict military operation standards that permit efficient operations in hazardous environments. The introduction of autonomous and electric vehicles will trigger an increased use of motion control in the automotive industry.
While the term "motion control" may be unfamiliar to many people, motion control systems are the backbone of critical systems used in different fields like transportation, medical, metal and machinery manufacturing, oil and gas, textile and energy, just to mention a few. Whether you know it or not, you make use of motion control systems every day.