Participants Selected for the Automate Launch Pad Startup Competition
Competition to be held at the Automate 2015 Show in Chicago, Illinois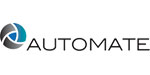 (Ann Arbor, MI) – The Association for Advancing Automation (A3) has selected eight (8) companies from the robotics, machine vision and motion control industries for its Automate Launch Pad Competition. The competition will be held at the Automate 2015 Show and Conference at McCormick Place in Chicago, Illinois on March 23, 2015 at 4:30pm, Room N228. The competition is free and open to Automate Show attendees. The event is co-produced by Silicon Valley Robotics, and sponsored by Shell GameChanger.

The companies chosen to participate as finalists in the competition include:

• +Mfg LLC - Edgewood, KY
• Modbot - San Francisco, CA
• OptoForce - Szekesfehervar, Hungary
• Rational Robotics - Edmonton, Alberta, Canada
• Soft Robotics - Cambridge, MA
• TAG Optics - Princeton, NJ
• TallyNinja - Elgin, IL
• Tempo Automation - San Francisco, CA

The competition features a grand prize of $10,000. Each company will have three minutes to pitch their technology to a panel of investors and automation experts. Companies eligible for the competition were founded in the last 5 years; have raised less than US $2 million since creation; and are not affiliated with a larger group. Each competing company will have booth space on the Automate show floor in the startup area, putting them in front of an expected audience of over 10,000 people interested in automation. Automate 2015, named one of the top 10 manufacturing shows in the U.S., is the largest solutions-based showcase of automation technologies in North America featuring over 300 leading global companies. Automate runs March 23-26, 2015 and it is free to attend the show floor.

Judges for the competition include James Unterreiner, Shell GameChanger; Troy Henikoff, TechStars Chicago; and Randy Castleman, Court Square Ventures. The event will be moderated by Andra Keay from Silicon Valley Robotics.

"It was difficult to choose these eight finalists out of the many startup applications we received," said Jeff Burnstein, President of A3. "We recognize the critical role of startup companies in driving innovation and bringing forth new technologies to foster continued growth. We are excited to offer these companies the opportunity to spread awareness and take their company to the next level."

About Association for Advancing Automation (A3)
The Association for Advancing Automation is the global advocate for the benefits of automating. A3 promotes automation technologies and ideas that transform the way business is done. A3 is the umbrella group for Robotic Industries Association (RIA), AIA - Advancing Vision + Imaging, and Motion Control Association (MCA). RIA, AIA, and MCA combined represent some 800 automation manufacturers, component suppliers, system integrators, end users, research groups and consulting firms from throughout the world that drive automation forward.
For more information, please visit our websites: A3; RIA; AIA; MCA.

Contact:
Bob Doyle
Director of Communications
(734) 994-6088