UC Berkeley Announces Advanced Bioimaging Center, Aims to Promote Imaging Technology in Life Sciences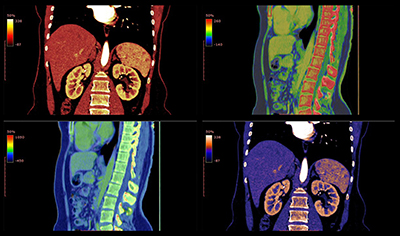 Did you hear the news? Coming in Spring 2020: The Advanced Bioimaging Center at UC Berkeley. It's kind of a big deal. And you'll soon know all about it. Scientists plan to use the facility and its bioimaging technology to push the boundaries of the study of microbiology and the limits of imaging technology in Life Sciences.
What Is Bioimaging and How Is It Used?
Bioimaging, or biomedical imaging, is the capturing, processing, and visualizing of structural or functional images of living objects or systems. It includes the extraction and processing of the image-related information. Some examples of bioimaging include X-rays, CT scans, PET scans, ultrasounds, and MRIs.
There are plenty of valuable uses for bioimaging. Modern biomedical imaging offers unprecedented access into the body. It's now possible to see what exactly goes on inside a cell. For example, CT (computed tomography) scans are used as preventative medicine or to screen for disease. Ultrasounds offer insight into conditions like stroke, tumors, and heart disease.
MRI (magnetic resonance imaging) is helpful with the segmentation and classification of brain tissue. PET (positron emission tomography) can distinguish between living and dead tissue or benign and malignant disorders, making it useful for oncologic applications.
The Advanced Bioimaging Center: Opening Spring 2020
UC Berkeley's cutting-edge facility, the Advanced Bioimaging Center, will start out with two imaging systems that will provide real-time video of living cells who want to understand "how life works," according to Srigokul Upadhyayula, assistant professor-in-residence of molecular and cell biology.
The first two imaging systems built at the center will package several types of imaging into a single microscope. The system is called MOSAIC (Multimodal Optical System with Adaptive Imaging Correction). MOSAIC features adaptive optical lattice light-sheet microscopy. The technique allows fluorescence imaging of living cells within transparent organisms without harming them and removes blurriness due to surrounding cells and tissue.
"This technology involves not only, you know, biologists; it requires physicists in imaging. It requires chemistry to prepare samples, and probably most importantly, the biggest hurdle going forward is, in fact, a huge amount of data that requires computational analysis," said Doug Koshland, a Professor of Molecular and Cellular Biology at UC Berkeley.
Find out how the continued development of medical imaging provides deeper insight into how the body works.