The Story of GoPro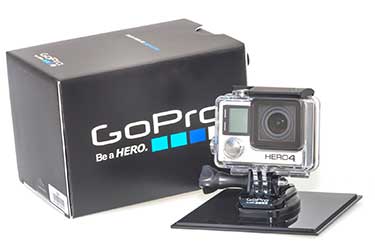 GoPro is one of the biggest technology success stories of the last few years – a camera that has rapidly become ubiquitous for high-quality athletic photography and action shots of all kinds. Although GoPro is everywhere today, its history goes back longer than most people realize: Its journey to the spotlight dates back to 2001.
GoPro's Humble Beginnings Gave Little Indication of Future Greatness
Back in 2001, the mobile revolution had barely even started. Few could imagine that, soon, most people would have a powerful multi-tool that would also include a camera. In this environment, GoPro founder Nick Woodman began to develop his first prototypes.
At that time, his goal wasn't to take the world of action photography by storm. On the contrary, the earliest vision was much simpler: GoPro would produce wrist straps that photographers could use to tether existing cameras to their arms for unusual shots.
During Woodman's travels to visit surfing spots in Australia and Indonesia, he realized that his straps alone were not the breakthrough product he wanted: He would need to find the perfect camera and sell a waterproof housing for the company to be a success.
Early Forays into Imaging Technology
By 2004, GoPro was ready to launch its first camera: A 35mm reusable device made in China for about $3 each. The company made a tidy profit on these, selling them for $30 a piece. By building relationships with surf shops and appearing on QVC, GoPro closed $350,000 in sales.
By now, GoPro had a great niche product – but it isn't quite iconic just yet.
At the urging of his friends, Woodman made the jump to digital in 2006 and released the Digital Hero, GoPro's first all-digital, video-ready product. It was capable of shooting VGA audio in ten-second increments, but had no audio capability to go with it.
By 2007, the Digital Hero 3 offered unlimited audio and video.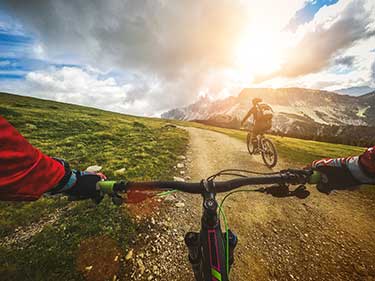 Mobile Changes the Game for GoPro
Over the next several years, GoPro introduced a number of great technical advancements, such as the wide-angle lens. In 2009, however, the market was transformed forever by Apple: The iPhone 3GS became the first iPhone with on-board video.
The traditional video camera and camcorder market was about to decline.
This meant greater opportunity, but also greater risk, for the GoPro. In 2010, it jumped to 1080p video with 127° wide angle lenses. It ended that year with $64 million in revenue and the chance to expand its market presence with the failure of Cisco-backed Flip, a direct competitor.
Today, GoPro remains a top brand with a global footprint, beloved by millions worldwide – and, at least so far, standing up to stiff competition and fast-paced technological change.