How A3 Is Helping Members During this Crisis
We are now several months into the global pandemic of COVID-19. Our thoughts remain with all of those who have suffered as a result of the virus, and we support the first responders who are helping us combat it. While life is nowhere near pre-pandemic "normal" at the moment, we are hopeful that with improved antiviral treatments and encouraging news on possible vaccines that we will get closer to normal in the months ahead.
More than ever, our association is here to help you and your business.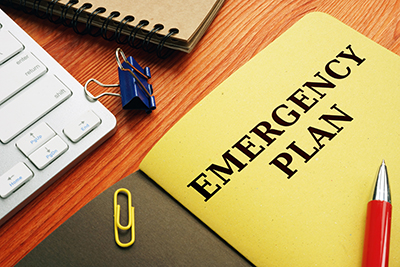 During this time when in-person meetings are being canceled, your digital presence is so important, which is why we've invested so heavily in our web tools, resulting in more than one million visits per year to our sites. Your membership benefits have more value than ever to help you connect with customers, find new business and prepare to charge forward when this crisis is over.
LEVERAGE YOUR MEMBER PROFILE PAGE: As a member, your profile page on our industry-leading website can reach the customers who are looking for automation solutions. You can post press releases, product videos, or your latest use cases. Need help setting up your profile or making it better? Email membership@a3automate.org
SHOWCASE YOUR PRODUCTS: Post your products and services on the association website. Make sure your listings are up-to-date. Let us know if you need help. We also have affordable advertising solutions.
PARTCIPATE IN OUR VIRTUAL CONFERENCES: We've launched a variety of virtual conferences to help you connect with new customers. Take advantage of our ability to reach automation buyers by sponsoring, exhibiting and speaking in these virtual events. Don't miss RIA Robotics Week – four days of keynotes and sessions September 8-11, 2020: https://www.robotics.org/robotics/ria-robotics-week See the full list of events here: https://www.visiononline.org/events/
KEEP EDUCATING YOUR TEAM: We are augmenting our robust series of online webinars and training. Check out our upcoming offerings here: https://www.visiononline.org/aia-webinar-series
NETWORK WITH OTHER LEADERS: Use our LinkedIn groups to connect with other industry leaders. Find partners and share advice for weathering the crisis. https://www.linkedin.com/groups/1811072/
HELP US TELL YOUR STORY: Are your products helping stop the spread of the virus? Or helping front-line responders? Tell us. We want to share your stories with our members, the media and the public. Email Jackie Rose at jrose@a3automate.org.
Here's a guide to accessing your digital member benefits: https://www.automate.org/a3-content/join
We stand ready to assist you. Email membership@a3automate.org if you need any help or have any questions. Or call our membership manager Amy Zmikly at (734) 929-3273.
All of our team is currently working remotely. Video and teleconferencing have helped to keep us connected with our members, Board and committees. As always, you can reach us by email or phone at any time.
I want to thank you for your continued support of our trade association and look forward to working with you in the months ahead as we all take the necessary steps to protect our people and our organizations.
Best regards,
Jeff Burnstein
President
A3