As Demand for Automation Increases, Machine Vision is Finding its Way Into New Applications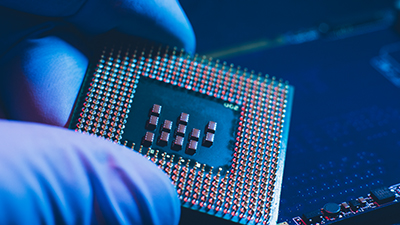 Machine vision has been used in various industries for decades. From the very basic applications of the past to the highly customized implementations of today, advancements in machine vision capabilities have created opportunities to incorporate machine vision into more and more functions every day. Further, current cutting-edge technologies are promising even more effective vision systems for the future. From product identification to machine automation, vision systems will increase the productivity and quality of machines throughout the industrial world.
Demand from industries like the food manufacturing and packaging industries, and areas such as Asia and the Pacific region, are driving innovations in the vision segment. Leading hardware manufacturers are partnering with others to create more powerful components and providing more capability for users. Advanced chipsets are being combined with software and firmware that provide faster operation, higher resolution, and easier implementation.
Companies like Sony and Intel are working with companies like Xiliinx to make designing and implementing vision systems in new applications easier and quicker to bring to market. Camera hardware manufacturers are partnering or purchasing AI software designers to incorporate deep learning capabilities into their systems, with industry leaders like Cognex acquiring SUALAB to incorporate their deep learning software into new vision products.
As demand increases and systems come online, one challenge is data transmission capabilities. Vision system manufacturers are addressing this through 10 GigE and 25 GigE capabilities in new components, providing improved data transfer to allow for more complex functions to be performed through the vision system. Combine all of these factors, and the improved capability of vision systems allow them to be used in applications that would formerly be beyond their capability.
As vision systems improve their capabilities, their utilization in industry will rapidly increase. Combining deep learning with vision systems will create opportunities to automate and improve processes, creating growth in the machine vision market as well as the industries that utilize them.