Ask the Experts
Published on: 12/04/2018
Last Reply on: 04/18/2019
---
Category: Non-Visible Imaging
---
Technology: Vision
We are producing refrigerant, and we would like to make a visual inspection at the end of the process, so we are searching for a proper light color or intensity.
---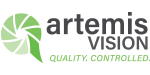 Deniz, Happy to talk through that with you. What's driving the requirement to control color and intensity? Is it so people don't perceive there to be a difference? or is color and intensity correlated with a concentration of a particular chemical you are looking to control? The first approach leads us down a road of full spectrum illumination and computing delta E (human perceptible differences in color), and the second is more spectroscopy and trying to take a chemical measurement via photonics. In that latter approach we might use only one specific wavelength of light to measure just the targeted response that interests us. Either is possible with vision, and the approach will largely depend on the end goal you are looking to achieve. Tom
---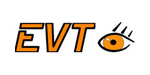 You only need the light or the inspection system.?
---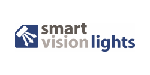 Good morning Deniz, Smart Vision Lights www.smartvisionlights.com may be able to assist you with this project but we would need more information regarding the project. We have an office in the UK and you can reach out to Tony Carpenter at tony@smartvisionlights.com to go over more details. Best Regards, Dave Smart Vision Lights
---

Dear Deniz, just saw your request. Have a look at https://www.opto.de/en/imaging-module/mv-microscope/ This is a Machine Vision Microscope that you can mount quite easily to your production area and gives you the opportunity to aquire color images with coaxial or ring light in the same device. As the magnification and Aperutre is quit high it should give you nice effects to be able to get a good indication about your sample. Markus