Webinars
Offline Robot Programming and How It Can Impact Your Business
Originally Recorded October 26, 2021 | 12 PM - 1 PM ET
ABOUT THIS WEBINAR
The manufacturing industry is experiencing a shortage of skilled labor and struggling to be profitable in high-mix, low-volume production runs. Owners and managers can benefit from investigating new technologies that help them overcome the workforce shortage, remain competitive, and attract and retain talent. Offline robot programming software is a key technology innovation manufacturers are implementing to be successful and combat many of their current challenges.
In this webinar, our expert panel will discuss:
What is offline robot programming (OLP)?
How are manufacturers and robot integrators using OLP?
What current manufacturing environments are driving the use of OLP?
How to cost-justify OLP in your organization.
What are key things to consider when exploring OLP solutions?
Attendees of this webinar will gain an understanding of:
Current and future offerings in OLP software.
In what scenarios does OLP provide a high ROI.
Best practices in the procurement and use of OLP.
Innovative uses for innovators and manufacturers.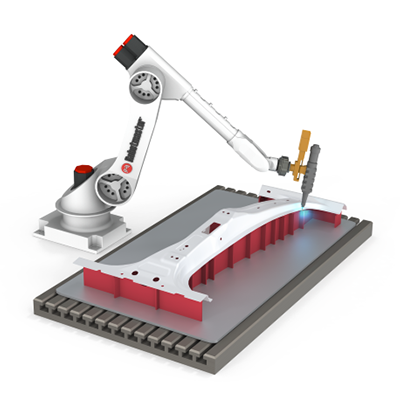 Exclusive Sponsor

Robotmaster, a Hypertherm Associates brand, is an offline programming software that helps manufacturers maximize their robot's productivity with easy and efficient robot programming for a variety of applications such as cutting, trimming, milling, welding, spraying, polishing, sanding, grinding, deburring, and more. Robotmaster uses integrated CAD/CAM functionality to make robotic programming easy and intuitive for everyone, even first-time users.
Robotmaster delivers state-of-the-art robot programming capabilities and unmatched optimized path generation enabling the robotization of short-run productions for a variety of applications and robot brands.
Easy-to-use and intuitive interface that allows process experts to get the best results without having to become a programmer
Optimized trajectories generated automatically from CAD/CAM files
Rapid visualization of issues and opportunities to obtain the optimal error-free program without point-by-point intervention
Intuitive tools to optimize part positioning, tool tilt, and effective control of external axes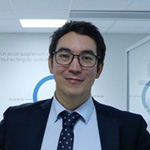 Panelist: Patrick Lazzaroni
Technical Sales Support Manager, Staubli
Patrick currently serves as Global Technical Sales Support manager and General Industry applicative specialist for Stäubli Robotics.
During his 15-year career at Stäubli, Patrick had the chance to deep dive into the world of industrial automation and discover various different market fields, from several different perspectives.
Given the genuine performance of Stäubli robots over precise applications, Patrick was given the opportunity to particularly concentrate his attention towards highly demanding industrial robot-based trajectory applications such as contact and non-contact material processing.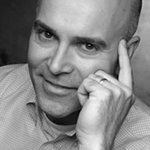 Moderator: Jim Beretta
President, Customer Attraction
Jim Beretta is president at Customer Attraction, a Marketing Consulting company specializing in the automation and robotics industry. He is best known as the driving force behind marketing and branding for one of North America's largest automation integrators, with over 20 years in the automation industry. He operates his marketing consultancy and works with Automation manufacturers, distributors, robot companies and the automation community around the world. Jim is a speaker and moderator at industry conferences and is an expert at marketing and branding. He is also a member of A3 Robotics.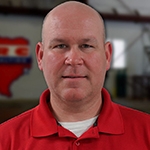 Panelist: John Martin
Vice President of Operations, Arc Specialties
Now in his 17th year at Arc Specialties, Inc. in Houston, John Martin serves as Vice President of Operations and oversees the Project Management, Sales, Service, and Programming teams. Martin brings 17 years of experience in welding automation and 19 years of experience in industrial automation to the table, helping Arc manage product lines and create control system programming for new machine development. Prior to Arc, Martin worked as an automation engineer for Goodyear in Topeka, Kansas, and spent time as an electrical engineer for General Packaging, where he implemented control systems and programming of vertical form, fill and seal machines. Martin holds a bachelor's degree in electrical engineering from Kansas State University and is a member of AWS, an RIA certified expert level programmer, an ABB/Fanuc/KUKA certified programmer, and code developer for various PLC/CNC/PC machine control platforms.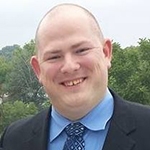 Panelist: Cory John
Software Sales Manager, Robotmaster
Cory A. John studied at the University of Minnesota and started his professional career in 2007. After spending 10 years working in CAD/CAM software sales and support, Cory transitioned into robotic offline programming software in 2017 when he joined Robotmaster Software team. Since then, he has been working with Robot Manufactures, Integrators, and Robot Programmers to help make robotic offline programming easier and attainable to the masses.
This webinar is filed under: