Everything You Need to Know about CANOpen over EtherCAT
POSTED 05/25/2017
 | By: Terri Hawker, Vice President Product Management
In common terms, CANOpen refers to a device and communication protocol for automation systems used in industrial processes. The protocols can support management of networks, monitoring of devices and communication between the systems or devices included in the network.
This communication protocol and device can be integrated or leveraged with EtherCAT to enable engineers to experience the most deterministic response from all Ethernet systems used in industrial processes. To gain a better understanding of this communication protocol and device, it is important to look into the features.
Features of CANOpen
For the system to operate as required, there are certain standard features that must be embedded into the motion control software, including a communication unit. This is tasked with the implementation of the messaging protocols with other systems in the network.
An object dictionary is also required. This refers to a wide range of 16-bit variable indexes, which can comprise up to 8-bit smaller indexes each. The variables are mainly for use in configuring the device and reflecting the environment of operations.
Finally, the state machine is important. This feature regulates the starting and resetting of the device for smooth operations.
KINGSTAR Soft Motion and CANOpen
Software like KINGSTAR Soft Motion allows you to experience the benefits of CANOpen. It offers a comprehensive software solution for motion control in EtherCAT automated systems, and its "plug and play" functionality ensures compatibility for greater efficiency in motion control automation.
KINGSTAR Soft Motion is open, standards-based software that can effectively facilitate and streamline motion control automation. Unlike motion control hardware, Soft Motion can directly run on the PC via the I/O NIC card. In order to liberate users from the complications and higher costs of using proprietary hardware, this software relies on the EtherCAT protocol.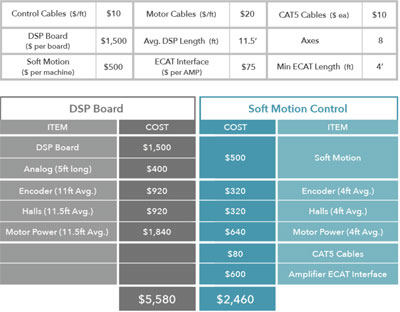 When using Soft Motion, there are also no complications in cabling and architecture, and therefore no limitations to scalability. It offers flexibility in adding third party protocols as well.
A CANOpen-supported system like Soft Motion is the best precision and performance software for delivering better automation and motion control at reduced costs. It can significantly improve the performance of the machine and control the infrastructure of EtherCAT, Ethernet cables and PC NIC card.