Real-Time Motion Control Explained
POSTED 04/19/2017
 | By: Terri Hawker, Vice President Product Management
Real-time motion control can be very challenging, especially when you do not have the right application to use. In fact, it can push you into changing or modifying Windows to deliver the intended results in terms of real-time performance and determinism.
Due to the inconvenience and complexity of using hardware, you need a system that can effectively extend the capabilities of your Windows OS without creating any changes or modifications. One such application is the IntervalZero RTX64 RTOS. This system is designed to facilitate processing in real-time without reliance on virtualization techniques.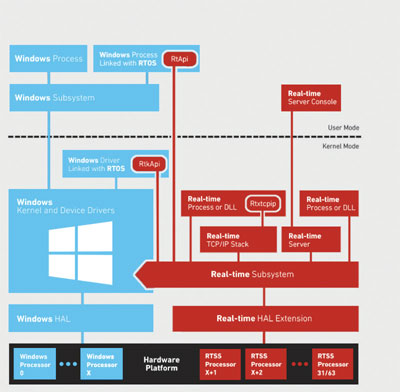 Transforming Windows into a Real-Time OS
The real-time operating system (RTOS) by IntervalZero, which is based on its RTX64 software, can effectively replace DSPs and FPGAs, cutting down the costs of development while also enhancing the quality of the systems embedded onto the application. Since the software does not rely on virtualization, there is no latency in accessibility to hardware, which saves a lot of time.
This RTOS platform is designed with impressive features to give it a clear advantage over real-time hardware, including DSPs. Some of these features include x84 and x64 multicore multiprocessors, real-time EtherCAT software and Windows. As a result, users can significantly reduce the costs of developing systems for determinism and real-time processing.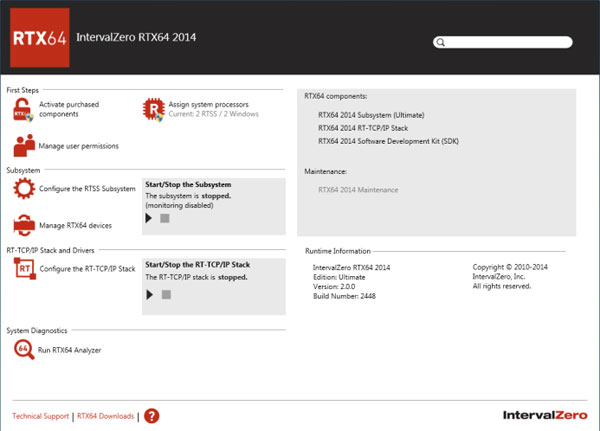 Advantages of Real-Time Motion Control
There are several reasons why most developers are shifting from real-time hardware to software. Using the KINGSTAR RTOS comes with the following benefits:
Reduction of production costs by 25-50%
Growing market share by opening up markets that were difficult to reach in the past
Cuts down the amount of time required in delivering new products into the market
When using IntervalZero's RTOS, you will also be able to reduce the operational costs in terms of production while also supporting the products by about 20%.
Real-Time motion control software by KINGSTAR is a great tool that can effectively save you from the hassles of using real-time hardware. With the IntervalZero RTOS, you can easily transform Windows into real-time OS quickly and at much lower cost.