Members, login to get great discounts! 
Log In
A3 Store Product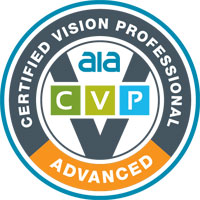 CVP Advanced - PDF Course Slides
This item contains PDF versions of the PowerPoint slides for the following CVP Advanced Courses:
Advanced Optics for Vision
Advanced Vision Lighting
Advanced Vision System Integration
Reliable Vision Application Development
Advanced Camera and Image Sensor Technology
3D Vision System Development
Advanced Color Machine Vision and Applications
Advanced Vision Guided Robotics
Metrology and 2D Calibration Techniques
Non-Visible Imaging Theory and Techniques
Particle Analysis and Classification Techniques
Designing High-Speed and Linescan Vision Systems
You will receive a download link via email after your payment has been processed.
*Please note that this item is included free with a subscription to the CVP Advanced online curriculum.
**Please note: if you are purchasing a PDF version of a publication/document these items are non-refundable.