Members, login to get great discounts! 
Log In
Motion Control Publications
The Motion Control Bookstore features valuable resources for motion control users, suppliers and researchers.

Automate 2013 Conference - the largest solutions-based showcase of automation technologies in North America
More Information and Price


Automate is delighted to showcase critical automation technologies that impact the success of companies in all industries across the globe. The Automate 2017 Conference Proceedings Digital Download is now available for purchase. It includes informative presentations from industry experts on a variety of topics relating to the automation industry. This flash drive also includes all of the information needed to study for The AIA Basic and Advanced CVP Certification exams!
More Information and Price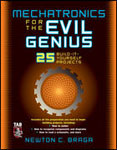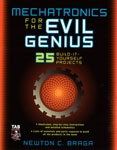 The popular evil genius format provides hobbyists with a fun and inexpensive way to learn Mechatronics (the merger of electronics and mechanics) via 25 complete projects.
More Information and Price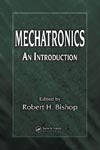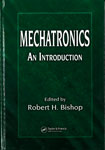 This book introduces the vibrant field of mechatronics and its key elements: physical system modeling; sensors and actuators; signals and systems; computers and logic systems; and software and data acquisition. Written by leading academics and practitioners, it provides an accessible, general outline of the subject ideal for non-specialists.
More Information and Price