Members, login to get great discounts! 
Log In
Motion Control Publications
The Motion Control Bookstore features valuable resources for motion control users, suppliers and researchers.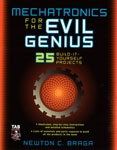 The popular evil genius format provides hobbyists with a fun and inexpensive way to learn Mechatronics (the merger of electronics and mechanics) via 25 complete projects.
More Information and Price

The Permanent Magnet Guide and Reference is a practical source of information about permanent magnetic products, their specification, and application.
More Information and Price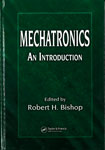 This book introduces the vibrant field of mechatronics and its key elements: physical system modeling; sensors and actuators; signals and systems; computers and logic systems; and software and data acquisition. Written by leading academics and practitioners, it provides an accessible, general outline of the subject ideal for non-specialists.
More Information and Price