WITTENSTEIN Product
alpha Basic Servo Gearboxes: Right Angle
Model: CPK/CPSK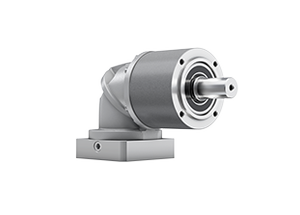 The right-angle gearboxes of the alpha Basic Line are specially designed for applications with medium requirements for positioning accuracy. The extremely compact bevel gear stage is ideal for applications with space constraints.
See sizing, data and CADs
The CPK/CPSK series is part of the alpha Basic Line of low backlash servo gearboxes.
WITTENSTEIN alpha develops complete, single-supplier solutions for driving any axis, offering the widest portfolio of gearboxes, linear systems and actuators across the full range of motion classes. WITTENSTEIN products support any application – from high-precision axes in manufacturing systems to packaging machinery where maximum productivity is required. The name WITTENSTEIN alpha is synonymous with premium quality and reliability, high precision and synchronization accuracy, the highest power density, a long lifetime and very simple motor mounting.
Other Products from WITTENSTEIN