POSITAL - FRABA Inc. Product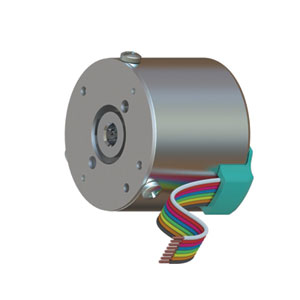 Encoder specialist POSITAL has expanded its line of kit-style encoders for feedback for servo and stepper motors with new models that utilize the same mounting form factor as incremental kit encoders from US Digital, Broadcom and other manufacturers. This makes it very easy to upgrade a motion control application from incremental to absolute position control.
Multiturn absolute kit encoders from POSITAL are based on magnetic sensing technology that provides a very robust encoder solution. The multiturn counting system is powered by Wiegand wire energy harvesting technology, which enables the absolute encoder to maintain true absolute position over power cycles and rotation of the encoder during power-off conditions. With 17 bits (131072 positions) of single turn resolution and 16 bits (65536 turns) of multiturn range, the absolute kit encoders from POSITAL are ideal for position control applications.
Other Products from POSITAL - FRABA Inc.