POSITAL - FRABA Inc. Product
Cost Efficient TILTIX Inclinometers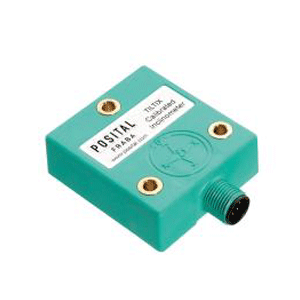 Accurate measurement of the degree of tilt or inclination from a horizontal position is very important for many motion control systems or to ensure safety. Inclination sensors offer an easy and efficient way of monitoring spatial orientation without the need for mechanical linkages – a real advantage for design engineers.
- High Accuracy of 0.1° and Resolution of 0.01°
- Measurement Range ±80° (Dual Axis) or 360° (Single Axis)
- Analog Interfaces: Current, Voltage
Other Products from POSITAL - FRABA Inc.