HMI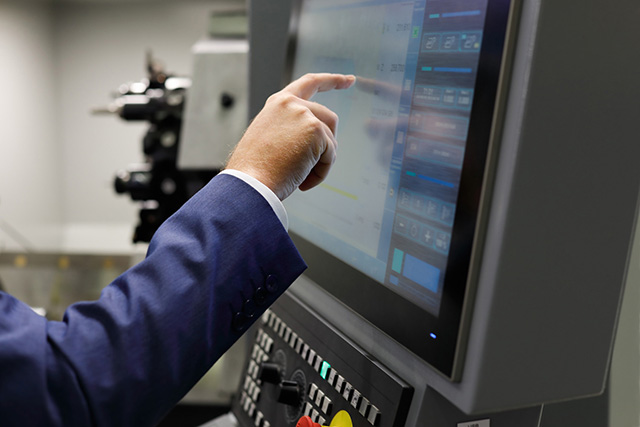 A human-machine interface (HMI) is the component of a machine that enables you to interact with that machine.
In the industrial world, common HMIs include:
industrial control panels
machinery controls
Touchscreens
Keypads
Switches
software for controlling equipment
These devices ensure you can effectively control and operate your machinery. They also collect information to aid you in decision-making. Some HMIs are local to a single device, meaning they can only allow one person to interact with one machine. However, with the use of a host control system, one HMI can allow multiple people to interact with multiple machines.
HMIs ensure effective control and operation of a machine by its human operator. Browse below to find the HMIs that are right for you:
SEARCH PRODUCTS
FILTER RESULTS
BY TECHNOLOGY
Viewing Products: HMI
Show Per Page:
DISPLAY: