GAM Enterprises, Inc. Product
EPR Right Angle Planetary Gearboxes
Model: EPR-W, EPR-X, EPR-A, EPR-H, EPR-F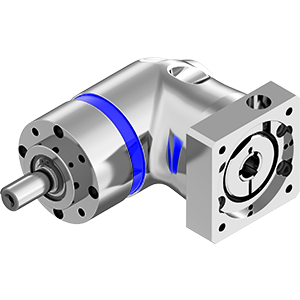 EPR Series Right Angle Bevel Planetary Gearboxes provide all the advantages of our popular EPL inline gearboxes in a right angle configuration. Offering the best quality available for the price point, the EPR are ideal for most servo motion control applications.
With the same selection of outputs as the EPL, there is an EPR to fit your application.
The EPR performance right angle bevel planetary gearbox offers the best quality available for the price point with features unequaled in its class.
Easy to configure with 5 outputs matching the EPL Series
30,000 hours of service life for most models
Ratios from 3:1 to 1000:1
Ready to mount to your motor
The EPR is available with 5 output configurations
EPR-W: Metric shaft output
EPR-X: NEMA shaft output
EPR-A: Metris shaft output matches competitor outputs
EPR-H: Hollow shaft output
EPR-F: Flange output
Other Products from GAM Enterprises, Inc.