Why 2021 Will Be the Most Important Automate Show Ever
"Some facilities that were looking at getting one or two robots are now saying, 'We need quite a bit more.'"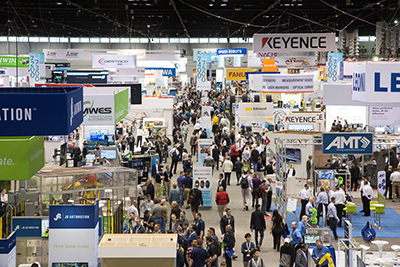 We are a little over a year away from the Automate Show – North America's largest and most important robotics and automation trade show and conference, which will be held May 17-20, 2021, in Detroit, Michigan.

For more than a decade, the Automate Show has been THE PLACE to introduce new products, meet new customers, make important connections and grow your business. But now, coming out of this crisis, the Automate Show has never been more important.
The quote above from a Colorado CEO – featured recently in the New York Times – shows how critical this moment in time is for the automation industry. The tragedy and disruption of the COVID-19 pandemic has led to a new narrative around robotics and automation. Instead of being a job-stealer, robots are now seen as the way for the global economy to quickly get back on its feet – while protecting workers.

Don't just take our word for it:
Companies from a wide swath of industries -- from manufacturing and warehousing to food production and restaurants to grocers and retail -- are racing to adopt automation. The Automate Show is where they will find these solutions.
THE LARGEST AUTOMATE EVER
Reserve your space now. The Automate Show in 2021 is already the largest ever, with nearly 200,000 square feet of exhibits already booked. (That's already 20% larger than 2019 with more than year to go.) The floor plan is filling up, so don't miss out. Learn more here or contact booth sales to book your booth.
GET STARTED NOW: Ahead of Automate, take advantage of the resources offered by the Association for Advancing Automation and be ready to jump on this wave of automation. More than 1,000 people viewed our recent CEO roundtable. Our websites, robotics.org, visiononline.org and motioncontrolonline.org, are bringing in record viewership. Membership in our associations is at an all-time high. Learn how we can help you grow your business.