Spend Thanksgiving with KINGSTAR at SPS IPC Drives in Nuremberg, Germany
T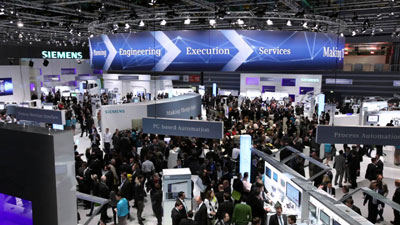 his November 22-24, while our American friends are at home eating turkey and watching football, the KINGSTAR team will be giving thanks for the beauty of software-based motion control and machine vision at SPS IPC Drives, Europe's leading exhibition for electric automation.
Located in Nuremberg, Germany, SPS IPC Drives brings together suppliers of electric automation technology from around the globe, from the latest trends to cutting-edge products. We'll be in Hall 3, Stand 647, showcasing each of KINGSTAR's end-to-end PC-based motion control platform components:
KINGSTAR Soft Motion provides an integrated environment for consolidated, inexpensive and scalable motion control. Soft Motion runs directly on the PC, uses the NIC card for I/O, and uses the powerful EtherCAT protocol for freedom from proprietary and costly hardware.
KINGSTAR EtherCAT exposes the real-time interface that allows engineers to integrate their own motion control algorithms or software with an EtherCAT network, providing highly customizable motion control and machine vision with precision performance at an affordable price.
KINGSTAR Soft PLC, powered by ISaGRAF, delivers application management and deployment that enables complete and consolidated control of assembly lines and machinery.
KINGSTAR Machine Vision, powered by Matrox, allows engineers to build interactive applications and functions for image capture, processing, analysis, annotation, display, and archiving on GigE Vision® and other camera devices.
IntervalZero RTX64, the foundation of the KINGSTAR platform, replaces FPGAs and DSPs by transforming Windows into a real-time OS (RTOS), reducing development costs and significantly improving the quality of embedded systems.
Come say hi, watch a demo, and tell us which industrial automation innovation you're most thankful for. See you there!