Product Release Notice KINGSTAR 2.6 Release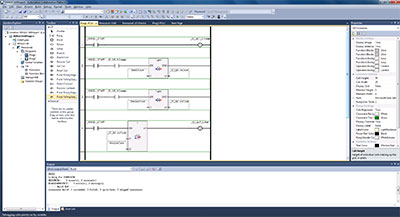 Product Overview
KINGSTAR products are designed for industrial machines requiring motion control and positioning systems. KINGSTAR's all-software approach sets it apart from other machine control solutions.
Using the EtherCAT standard, the power of Industrial PCs, and the Windows operating system, enhanced by IntervalZero's RTX64 hard real-time software that transforms Windows into a real-time operating system (RTOS), you can create software-only, PC-based machine controllers that lower the costs of industrial machines while delivering excellent precision and performance.
There are two product lines: KINGSTAR Soft Motion and KINGSTAR EtherCAT.
KINGSTAR Soft Motion is a complete software solution that creates PC-based machine controllers with premium precision and performance.
KINGSTAR EtherCAT provides support for CANopen over EtherCAT and simplified configuration of EtherCAT networks.
New Features and Resolved Issues
KINGSTAR Soft Motion
Add-on support for a KINGSTAR Soft PLC powered by ISaGRAF. The KINGSTAR Soft PLC is comprised of:

KINGSTAR Workbench, which allows users to create programmable logic controller (PLC) programs. It offers six languages for PLC programming: Sequential Function Chart, Structured Text, Ladder Diagram, Function Block Diagram, SAMA and IEC 61499 Application. It also includes a sample KINGSTAR program for testing.
KINGSTAR PLC saves the user from the inconvenience caused by using a hardware PLC solution. The PLC machine is replaced with the PLC software that can run on the KINGSTAR runtime target system and monitor and control the inputs and outputs of all devices connected to the computer with Ethernet cables. KINGSTAR PLC brings an accelerated, simplified workflow that raises productivity and reduces cost.

Support for the PLC open standard for motion control basic functionality, which includes:

Axis state
Single-axis function blocks
Multi-axis function blocks

KINGSTAR Analysis Console is a support tool to help identify the configuration and network settings of a KINGSTAR runtime target system. The Analysis Console allows for message logging of internal KINGSTAR subsystem behaviors to help solve application and configuration related issues.
Resolves an issue regarding the use of MotionMinLimit and MotionMaxLimit status while driving a motor (48).
Resolves an issue where homing modes did not work as expected in reverse direction.
KINGSTAR EtherCAT
Adds support for Sanyo Denki RF2 4 axis drive.
Improves support for Hiwin D1 and D2 drives by adding actual torque support and removing actual current (15).