Everything You Ever Wanted to Know About Real-Time Machine Vision
POSTED 04/21/2017
 | By: Jerry Leitz, Director of Field Engineering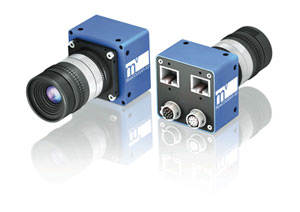 A real-time machine vision application is software designed for developers of machine vision applications. As the name suggests, it is enhanced with numerous features to enable you to cut down the duration of time and effort required in delivering software-only machine vision.
Comprehensive Software for Machine Vision Applications
KINGSTAR Machine Vision comprises a wide range of tools that developers can use in creating machine vision and motion control applications. The software also supports image analysis and applications of medical imaging software. These can be easily run on several camera interfaces including GigE Vision.
One of the unique benefits of using this software is its simplicity and comprehensive guidelines. The tools can easily provide users with clear steps on how to perform every task from the feasibility of the application, prototyping and development stages, to the ultimate deployment. As a result, you can not only save time but also ensure precision in every task.
Powered by the Matrox Imaging Library (MIL) with the support of IntervalZero RTX64, this unique machine vision software can effectively work on the IntervalZero RTX64 RTOS on Windows. This enables the machine vision application to efficiently handle numerous tasks, reducing the time taken for developing vision applications.
Advantages of Real-Time Machine Vision
The following are some of the benefits that you can achieve with real-time machine vision:
Proper harnessing of the full potential of modern hardware through customizations in SIMD, GPU, multi CPU, FPGA and multi-core CPU technologies.
Easy acquisition of live images from your interface of choice since the software supports analog Camera Link, DVI-D, CoaXPress, GigE Vision and Camera Link HS.
Supports a wide range of motion application development platforms including HPC clusters and cameras through a dedicated and intuitive API.
Offers greater freedom and flexibility through support for Windows 10 IoT, 64-bit Windows 7+ and RTOS.
For real time determinism, this software is designed on the latest RTX64 platform. It also supports C++, C# and C programming languages, which ensures ease-of-use for both developers and beginners.
Real-time machine vision from KINGSTAR enables you to easily create precise machine vision applications in a short period of time at a much lower cost. In this way, you can increase productivity and effectively meet diverse customer needs.