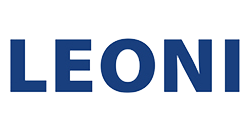 LEONI Engineering Products & Services, Inc.
100 Kay Industrial Drive
Lake Orion, MI 48359
United States

Vision | Member Since 2010
LEONI Vision Solutions group, part of LEONI Engineering Products & Services Inc., is a turnkey machine vision systems developer with expertise in defect identification, vision-guided robotics, assembly verification, and AutoID. LEONI delivers end-to-end solutions for the toughest challenges in the automotive, general manufacturing, and process industries. Leoni was first to achieve AIA Certified Systems Integrator (CSI) status, and currently has on staff the leading number of advanced-level Certified Vision Professionals (CVP) in the world.