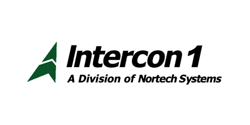 Intercon 1 - A Division of Nortech Systems, Inc.
7550 Meridian Cir N
Ste 150
Maple Grove, MN 55369-4932
United States

Vision | Member Since 2008
Intercon 1 is a major international supplier of cable and assemblies located in the US. Products ship to to more than 18 countries through our 38 distribution channels. This global distribution network provides the medical, scientific, industrial and security markets with Camera Link®, Gig E Vision™, USB, Firewire, Infiniflex, Interflex, Laser, LVDS, CCD cable and assemblies. Products include, cable, cable assemblies, power supplies, OptiLink Fiber optic extenders and accessories.